The Gardens At Elm Bank, Massachusetts Horticulture Center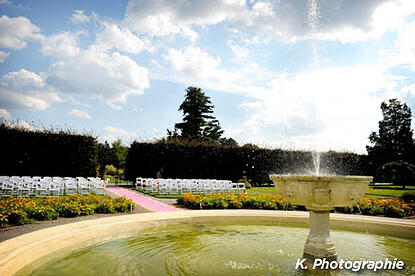 The more than 30 acres of formal gardens surrounded by picturesque fields and forests make The Gardens At Elm Bank in Wellesley, MA, home of the Massachusetts Horticultural Society, an excellent setting for your wedding reception or other special events, outside or inside.
The great hall of the Hunnewell Building can accommodate 225 guests for a sit down event and 400 for a cocktail reception, expanding out into the three season event tent.
Many other private rooms are available for smaller gatherings, as well as the Putnam Horticulture Building which can accommodate groups up to 45 people.

More Information on the Mass Horticultural Society
900 Washington Street (Rt.16)
Wellesley, MA 02482
617-933-4900

Rates & Booking Info:
Jen Courtney
617-933-4921


View Larger Map