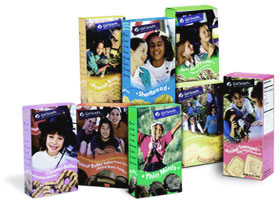 On Tuesday, October 26, 2010, the Central and Western MA Girl Scouts "Fork It Over" Cookie Contest will be held at Coral Seafood Restaurant, 225 Shrewsbury Street, Worcester. This Girl Scout Fundraiser will feature the area's best chefs' creations using Girl Scout Cookies, and Pepper's Catering will be joining in the competition.
The fundraiser is scheduled from 5:00pm to 7:30pm and will also have live music and a silent auction. Admission price is for $30, or 4 for $100. Tickets at the door will be $30.

To purchase tickets or for more info, visit the Girl Scouts' website at www.gscwm.org.