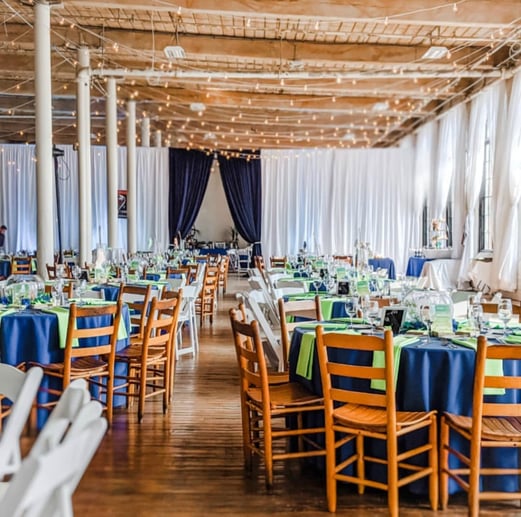 The Kilburn Event Center is a historic waterfront wedding and special events venue. The newly renovated venue features spectacular views of Clark's Cove, a rooftop terrace and versatile event spaces perfect for everything from weddings and galas to social and corporate events.
The main and largest of the spaces is a 20,000 square foot loft that can accommodate up to 1,500 guests. For smaller events the room can be elegantly separated to create the perfect space for your event. With rows of tall windows overlooking the cove, white washed walls, high ceilings, and wooden floors, the beautiful industrial loft creates a stunning backdrop for any occasion. The open floor plan allows for versatility and can accommodate a wide range of room configurations.
Starting in the spring of 2020, a newly renovated rooftop terrace with unobstructed views of the ocean will be available for rent. This provides a memorable setting for a ceremony or cocktail reception.
©Lindsay Hackney Photography