---
2019 Holiday Trends
The catering industry is constantly changing and new trends are always emerging. Here are our top holiday food and drink trends for 2019.
Food Trends

Interactive Stations This one continues to be popular for all kinds of events. Chef manned food stations with chef's assembling small plate offerings allows guests to mix and mingle in a cocktail party setting and enjoy a variety of different dishes.
Roaming Food Stations Food is assembled behind the scenes then wheeled throughout the party. This can be done on a cart, a food wall, or other unique display piece on wheels. Guests then grab what they would like as the food wheels by. This is both fun and interactive.
Cereal is making a comeback Cereal milk paired with house-made cookies, cereal mini milkshakes, and cereal infused desserts like ice-cream sandwiches rolled in fruity pebbles are just a few ways to incorporate this trend at your next event.
Grazing stations Grazing stations provide a bountiful display of food for guests to enjoy at their leisure while mixing and mingling. Antipasto and Charcuterie, Spanish pinxtos, and dessert charcuterie are some of the most popular.
Smoked Foods Smoking isn't just for the bbq these days. You can smoke everything from meats and seafood to cocktails and desserts. Smoking can add a fun visual aspect and infuses a smokey taste into the food/drink. Imagine servers passing trays of drinks that have a trail of smoke in their path and right before serving the glass cloches is pulled off and unveils their cocktail in a cloud of smoke. Now that's a memorable experience!
Chocolate truffle roulette Guests take one truffle at a time guessing which flavor they are enjoying, but in the mix are a few not so favorable flavors!
Plant-based offerings Plant based menus and stations are on an all time high. Chefs are getting creative to expand their offerings. Beet tartare, plant-based poke stations utilizing colored beets, jack fruit chili, tofu tacos and impossible meat sliders are just a few of the trending plant based offerings being infused into menus.
Elevated takes on comfort classic Upscale versions of grilled cheese, mac and cheese, and flatbread pizzas.
Raclette stations Lightly warmed and melty raclette cheese is scraped in front of guests and used to top crostinis, artisan breads, meats, or over potatoes (the traditional way!).
Mini desserts The mini trend has been around for a while and isn't loosing steam. Think mini holiday themed dessert stations, individual pies, single serve cookie skillets, mini bread puddings and seasonal crisps for the holidays.
Dessert-ified Cocktails Bite size cocktail desserts that taste like your favorite holiday cocktail with a mini pipette of a cordial.
Holiday ice-cream sandwiches Ice-cream isn't just for the summer time! Take a holiday twist on your ice-cream sandwich station with holiday cookies paired with seasonal ice cream flavors like peppermint, rum raisin, maple or gingerbread. You can even incorporate the mini trend here with mini ice-cream cones.
Holiday cakesicals This is a blend of a cake and popsical. Who doesn't love new ways to enjoy cake! Plus you can add fun holiday edible accents like Christmas trees, snowflakes, and lights to bring a truly festive feel.
Cotton Candy This carnival treat is making an appearance at catering events. Whether served from a mobile cart, used to top a cocktail, or infused with alcohol, this is a fun trend to include in your next event.
Drinks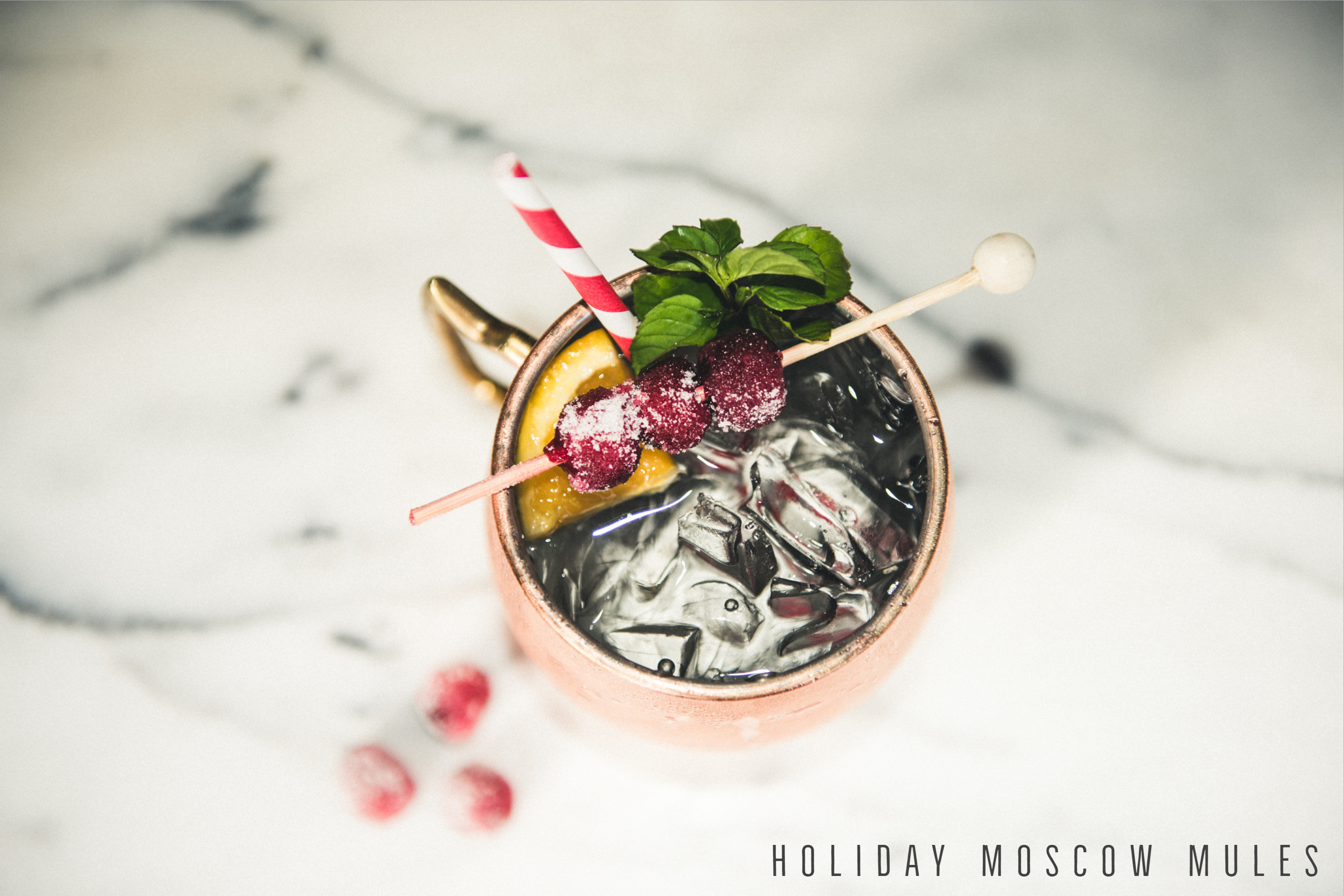 Themed cocktails with less alcohol Substituting vodka with specialty flavored liqueurs creates a delicious cocktail without the high alcohol content.
Healthy cocktails Creating cocktails with fresh fruit juices, infused beet juice, or kombucha, can create a guilt free holiday cocktail.
Unique Presentations Sometimes it isn't about what is served that is memorable but instead the presentation and experience. Draft beer walls, mobile cocktail vans, slushie carts, color changing drinks, all add an interactive and fun presentation to your bar service.
Memorable Garnishes Dehydrated fruits, cotton candy, ice with frozen berries, are just a few unique garnishes to adorn your cocktails.