by Jody Boyajian
Senior Event Designer
It's so exciting to see weddings take on personalities of their own with creative design elements.
Here's a fun idea from a recent Elm Bank wedding for those who want to think outside of the box for their wedding entertainment: outdoor games.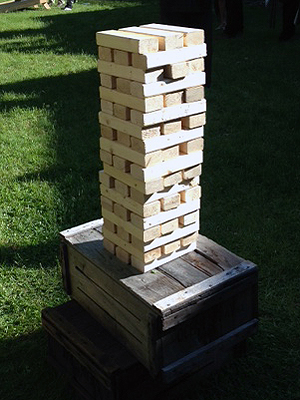 The father of the bride and the groom built a giant Jenga game and also created a customized dart board with a heart-shaped target. The wedding guests enjoyed being out in the gardens and getting their competitive juices flowing. This relaxed vibe added to the casual feel the couple wanted for their special day.
Gone are the cookie-cutter weddings of days past. Long live creativity!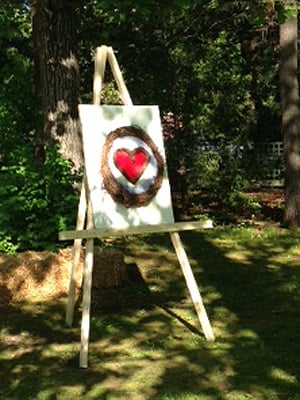 What fun games have you played at a wedding? Let us know in the comments below. For more creative wedding inspiration, check out our Pinterest boards or visit our Wedding Cake site.