Group Bridal Tasting Sneak Peak
Thinking of attending a complementary group bridal tasting at Peppers? You're one step closer to experiencing all that Peppers has to offer….and it's not just exquisite food!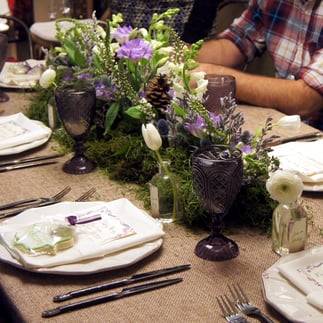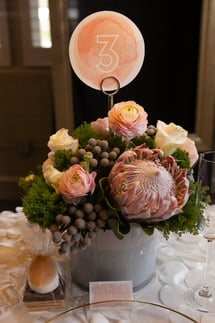 While we're most-known for our fresh, flavorful and locally-sourced cuisine, we provide so much more than just a delicious meal. Consider us a "one stop shop" for all of your wedding needs, from cuisines to cakes, and drinks to decor. Let us bring your vision to life through other custom special details like edible favors, stationery ( invitations, menu cards, place cards, etc.), florals, and more.
When you walk through the front door you will step into an experience. You'll be greeted with a passed seasonal cocktail, escorted to your seat and then encouraged to look around- and there's a lot to look at!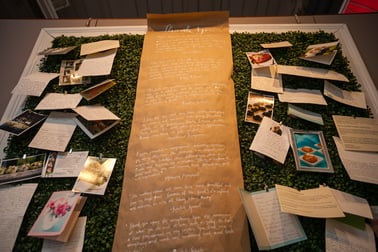 Our style and Design department will have expertly designed a few different tablescapes for you. The tables are ever changing from rustic to industrial to glam and spring inspired. Even if they are not the specific look you want for your day- we hope they start the process of envisioning how you can change the look of your wedding with a unique tablescape.
You will be seated at a table with other excited couples. At each table there will be placecards, a menu, and table numbers that have been specially designed to show you examples of what we can custom create for you. As a thank you for coming, there is an edible favor adorning each place setting, which we welcome you to enjoy or save for later!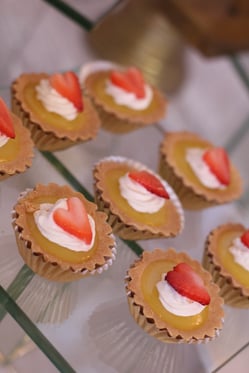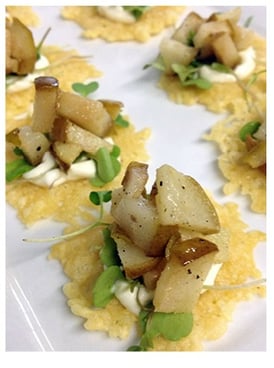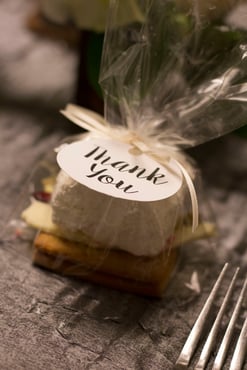 Tastings include a variety of our most popular hors d'oeuvres followed by a sample of some of our favorite entrees. Typically a beef duo plate, fish and chicken dish and vegetarian selections are served- each featuring a starch and vegetable that pairs nicely with that particular course. Our chefs will circulate the room, explaining what you are enjoying and answering any questions that you may have. We welcome you to take notes directly onto your custom menu for you to review following the tasting. Have a particular allergy? No problem! Let us know prior to the tasting and we will happily accommodate. Throughout the tasting, some of our Senior Event Designers, Event Managers and Waitstaff will be available to talk and answer question for you, as well. Following the main course, you will be invited to indulge in some delectable desserts and will receive a few slices of cake to take home and enjoy.
Our goal at these tastings is to allow you to not only taste our food, but ignite all of the senses in one inclusive experience. We want you to leave feeling excited and inspired for your one of a kind day. Once you experience Peppers, you'll see why we we're so passionate about what we do and why you won't regret having us cater your special occasion!
---