Recently, a corporate client asked Pepper's to cater a period Garden Party at Gore Place, in Waltham. The venue was the perfect setting for this as the mansion, where guests toured and enjoyed a cocktail reception, surrounded by gardens, beautiful hedges and a small farm. The carriage house, where the multi-course dinner was served amid the wonderful sounds of a jazz trio is a little bit removed from the gardens. So, we decided to bring a garden inside the Carriage House!
A seven foot tall tree was built onsite in the center of the room, with guests enjoying dinner right alongside it. From afar, the tree branches and flowers glowed from the twinkly lights woven throughout the branches. As you got closer, you could see china tea cups hung from the branches with lace ribbon. Toward the base of the tree, moss covered logs and tree stumps held tons of colorful, gorgeous flowers and greens. And at the very bottom, antique books, wooden mushrooms, nests with blue eggs and candles were nestled in with even more flowers.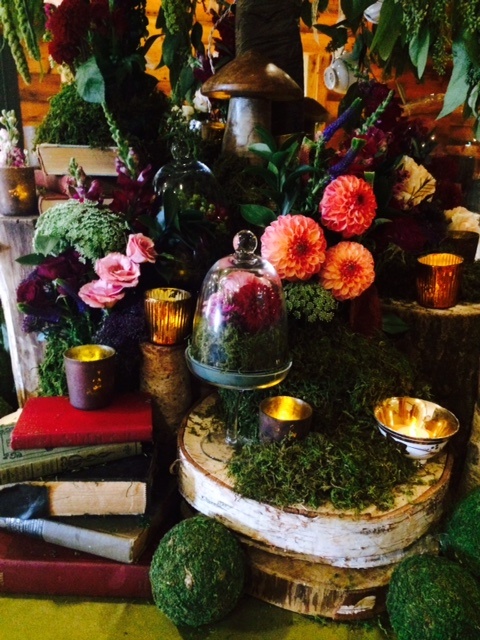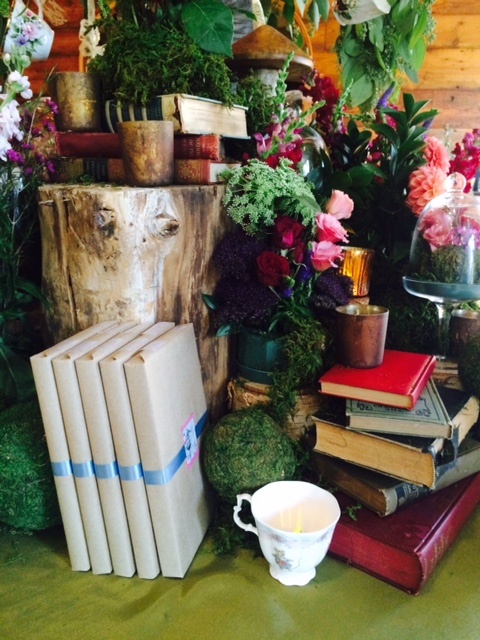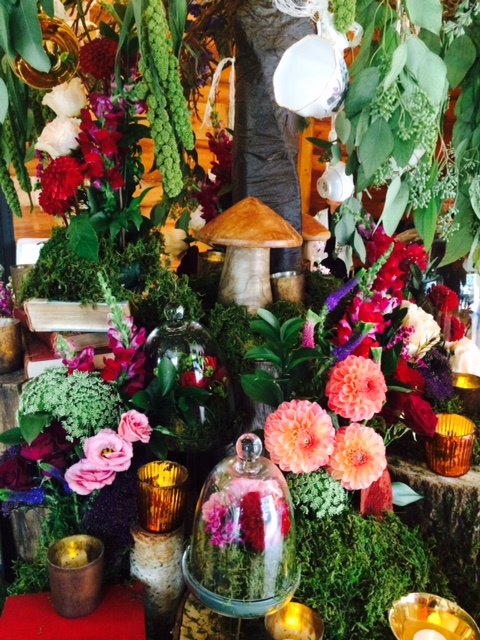 It took a little over 3 hours for the tree design to be completed. See how this beauty started from the beginning stages in Peppers prop room to a gorgeous 7 foot tree build on-site!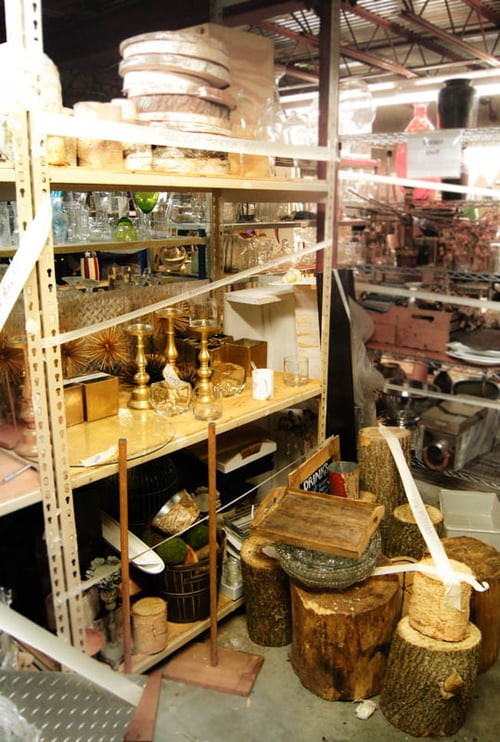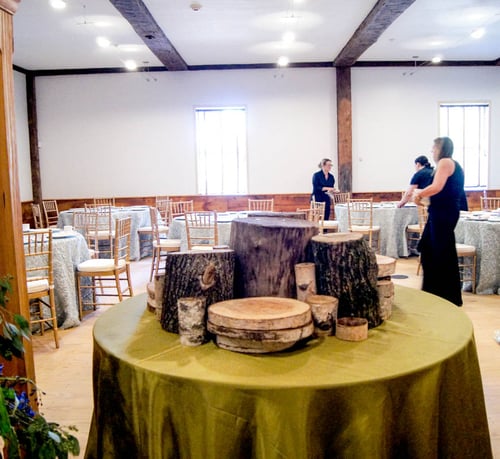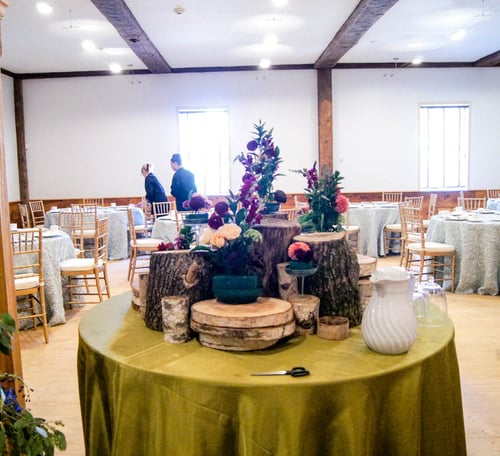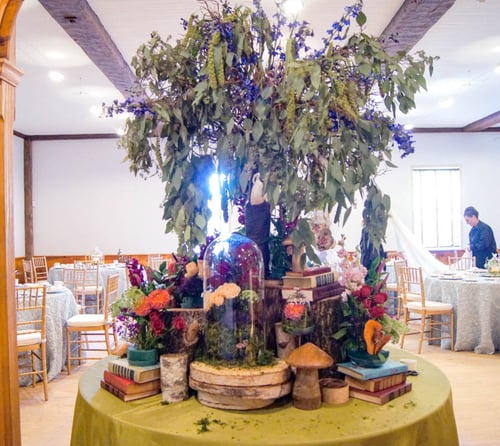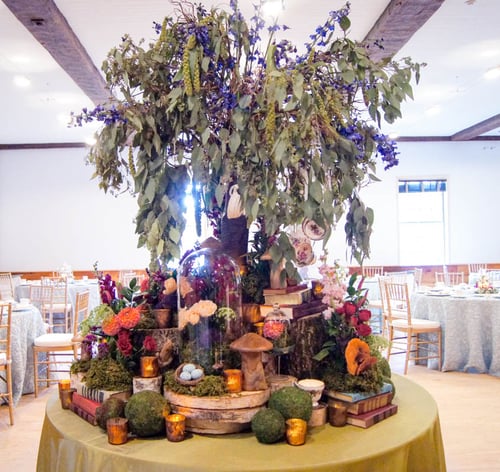 The finished design was truely something to look at. Guests took photos of the tree all night long and said they really felt like they were in a garden paradise! I would say this was a sucessful design!