ART & DESIGN: SPRING DESIGNS IN BLOOM

Spring is here and we couldn't be more excited! Our in-house design team has been busy crafting and designing new looks to add color and interest to our food displays.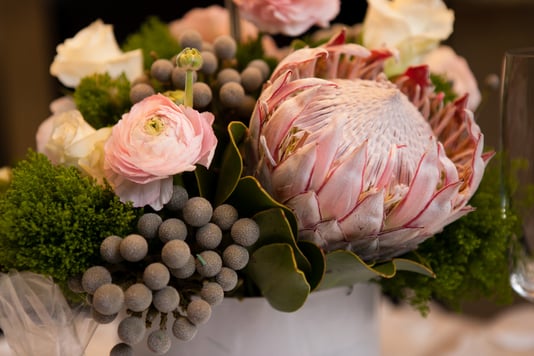 Tulips are a staple of spring. One of our simpler, yet classic "spring looks" includes various heights of glass cylinders filled with tulips and river rocks, accented with silver candlesticks and floating candles. Not only does this simple but impactful display read "SPRING" but it coordinates well with many settings, venues and types of events. From a modern cocktail reception in Boston to a garden-themed bridal shower at Tower Hill- the look just works!
Hoops of different shapes and sizes with interchangeable fabric creates a great focal point. Our lace hoops are perfect for a rustic, vintage or garden bridal shower. The patterned fabric can be coordinated to fit with the overall look of the event.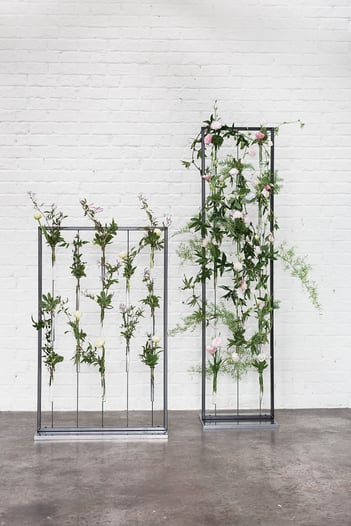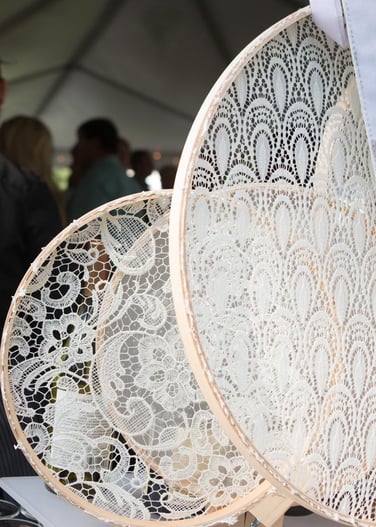 Our newest addition "The Wall" can be customized to suit the theme of your event. This unique display creates a wall of flowers as backdrop for a buffet or dessert table.
We love wheatgrass in the spring time. It creates beautiful pops of green in our displays. Our wheat grass terrariums make a beautiful statement that boasts of spring.
Styling all of our food & beverage tables, for any type of event, is an absolute must and comes standard with any catering or bar package. We pride ourselves in creating unique and artful displays to enhance all of our food tables, bars, etc. and incorporate coordinating props, risers and signage to create looks that will simply "wow" your guests. We can also design custom displays to fit with specific themes and looks. Speak to your Event Designers if you are interest in unique custom designs.
Look for more of our new looks at your next Pepper's event.
---