Another Successful Fundraiser for the Town of Hopkinton!
The Hopkinton Community Endowment held its second annual Party in the Kitchen fundraising event at the Clarke's Ultimate Kitchen Resource Center on January 22nd. It was an evening filled with friendly faces, music and camaraderie, but we'd like to think it was the catering that made this event such a success for Hopkinton!
Peppers Catering treated guests to a menu that was inspired by the wonderful cultural cuisine that can be found in New York City. Butternut Squash Tortellaci represented Little Italy and Crispy Lechong Pork & Soba Noodles created some familiar flavors from Chinatown. Fulton's Seafood Market made the succulent Lobster, Shrimp and Scallop Duchess Pie the perfect choice, and a trip to New York wouldn't be the same without a visit to Coney Island, where delicious Mini Kobe Beef Burgers with Red Onion Balsamic Jam and Cocktail Franks were abound!
About 300 guests attended in support of the Endowment's mission to raise $1 million dollars by the end of 2015. The Hopkinton Community Endowment was created as a tool for the community to help preserve the unique character of the town of Hopkinton, and as a means to empower residents to make the best choices for the town with fewer fiscal constraints, generating income for projects that the town might not be able to afford otherwise.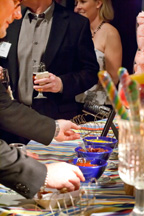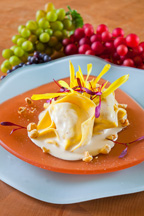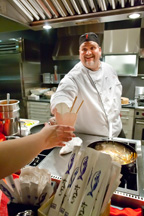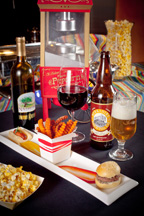 photos courtesy of ERB Photography