Wild Boar Gnocchi, Beef Short Ribs with Grits and Red Eye Gravy, and Ravioli di Zucca were some of the delectable dishes from this year's annual Worcester's Best Chef competition. Nearly 30 restaurants were represented at the January 23rd event held at Mechanics Hall in Worcester, where guests were treated to some delicious signature dishes from Central Massachusetts top chefs.
The Judge's Pick was awarded to Chef Wilson Wang of Baba Sushi for his presentation of Sushi 4-ways accompanied by a Quail Egg, Caviar and Oyster Shot. Runners-up included Rice Paper Salmon with Lobster Shu Mai by Jared Calderone of Feng Asian Bistro & Hibachi and Cider-braised Pork Wings on Corn Polenta and Apple Slaw by Tim Quinn of Old Sturbridge Village's Oliver Wright Tavern. But it was Chef Quinn who captured the Worcester's Best Chef title as all of the judge's picks battled head-to-head in a final 20-minute Mystery Basket competition. Chef Mark Hawley of the Flying Rhino Café & Watering Hole captured the People's Choice Award.
Kudos to Pepper's own Chef Paul Wilson for participating as a Worcester's Best Chef judge, Event Managers Martha Olney and Heidi Bouchard for their expertise and logistical planning and the rest of the Pepper's staff that helped make this year's event a memorable one!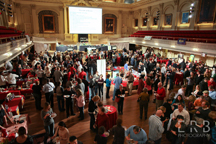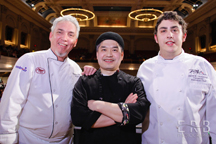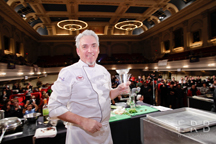 photos courtesy of ERB Photography