The Importance of a Wedding Tasting

Juggling all of the details involved with wedding planning can be difficult, to say the lea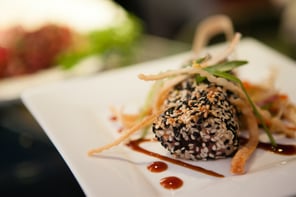 st, but one thing you should definitely make time for is a food tasting. A wedding tasting is about the food, yes, but it's also about building a comfortable relationship with your caterer.
Wedding tastings are offered either in a group setting or private. A formal "one-on-one" wedding tasting allows you to request specific foods versus tasting a choice of the most popular items offered which is typical for a group tastings. Group tastings can be more lively and provide the opportunities to meet other couples in a relaxed setting. Whether you go for the group tasting or private they both allow an opportunity to meet with the chef who can answer menu questions and/or provide recommendations to suit your needs. Your event coordinator will also use this time to go over other important details with you, such as color schemes, linen and china choices, florals, and timeline execution to name a few.
Keep in mind that wedding tastings, whether formal or group, are usually scheduled after you've booked with a caterer/venue and your menu has already been established. Tastings can be very labor intensive, not to mention the cost of food, so you will usually encounter a reasonable per person fee. But don't let that discourage you from scheduling a wedding tasting. Food usually consumes the biggest percentage of your wedding budget. Having peace of mind that you're going to receive the freshest and most flavorful fare far outweighs the tasting fee. Your wedding day is important, so you want to be confident that the food you are providing for your guests is top notch and memorable.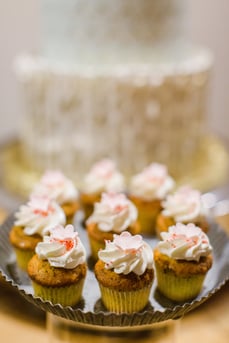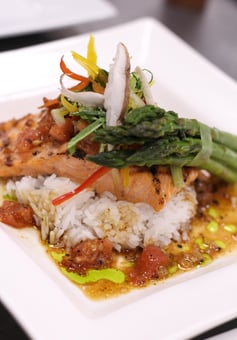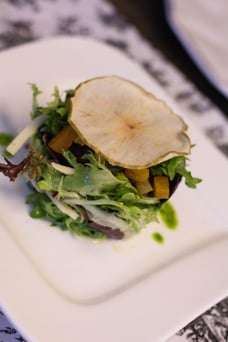 Helpful Tips for a Successful Tasting Event
Get the Details. Not all tastings are free, so make sure to inquire about a cost when making an appointment. Consider the needs of your guests – do any of them have special dietary needs or food allergies?
Come prepared. Bring a copy of your menu and other important details for discussion. The more information you have available to you, the better you can make of your time.
Bring your fiancé along. It's your tastes that really matter so, if at all possible, you should both be part of the decision-making process. It's not uncommon to bring parents or future in-laws too, but be careful; sometimes too many opinions can make the decision-making process more difficult.
Take notes. Taking notes will help refresh your memory when it comes time to make a final decision. How does the food taste? How was it presented? What did you like? What didn't work? Note any suggestions/recommendations and maybe take some photos for reference.
Provide feedback. Feedback is critical to the success of your menu so don't be afraid to speak up. Great chefs are ready and willing to challenge the taste buds if you're looking for bolder flavors or creative combinations. Food allergies, dietary needs, religious or ethnic requirements are also important when creating the right menu.
Be flexible. Seasonal or specialty items may not always be available or fit into your budget. Your event coordinator and/or chef can provide you with creative ideas and suggestions to design a menu that is both exciting and cost-effective.

Photo Credit (Cupcake): Deborah Zoe Photography