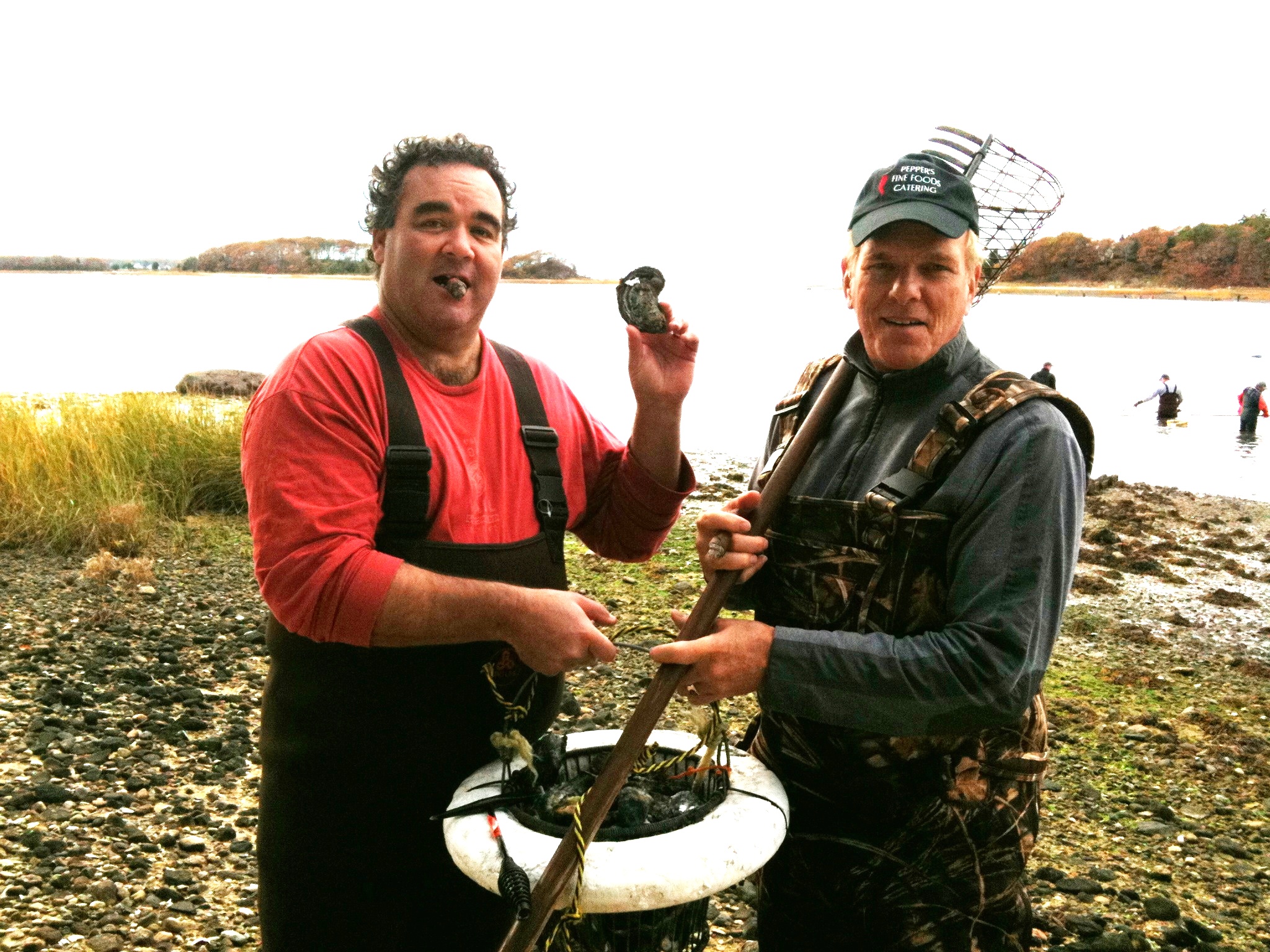 So here we are at the beginning of November, which means I will soon be spending a few days on the shore of the Cape, gathering my favorite mollusks to enjoy with family and friends. Nothing beats gathering and eating local foods. Oysters, along with sweet corn and littleneck clams, are a few of the top ten items on my list of favorite local fare.
I'm often asked if it's true that you should only eat oysters in months that end in the letter R. This is simply not true, a rule of thumb dating back to before refrigeration was commonplace. However there is one caveat in my eyes. Warm summer oysters can be of inferior quality, as they may be watery, with a much milder flavor. With global shipping now more accessible, oysters can be enjoyed year round from sources such as Europe and Canada, but generally we're able to find great oysters from somewhere on the east coast all year long.
How do you enjoy oysters?
For me, the possibilities are endless.
Roasted? Sure! Roast them over a hot fire, topped with seaweed for a roasted and steamed combo that always works well.
Raw? Absolutely! Add some lemon, cocktail sauce or a mignonette sauce, and I'm in.
Fried? One of my favorites! If I don't use them in a Po' Boy Sandwich, then topped with a Thai Chili Sauce works for me. When I'm doing a slaw for my Po'boy, I vary from the creamy version with celery seed to a Fennel Slaw with rice vinegar and olive oil vinaigrette, adding just a smidge of Dijon to help bind the dressing.
Cape Cod has a plethora of oyster farms, and farmers are being awarded oyster grants every year, so keep an eye out for local oysters from your favorite seafood sources. I have seen Roche Brothers market in Westborough carry Duxbury oysters as well as Onset Bay oysters which were both very succulent.
If you're interested in learning more about oysters, Mark Kurlansky's The Big Oyster is a lively, historic read that captures the heady days of early New York City and the impact of its oyster trade and the global economy.
Enjoy some oysters while you read about oysters with this recipe:
Raw Oysters with Apple Cider Mignonette Sauce
2 each Shallots peeled and fine minced (set into a glass or ceramic bowl)
½ each Granny Smith Apple peeled, cored & finely diced
½` cup apple cider
½ cup apple cider vinegar
2 teas. Black Pepper, fresh ground
Blend all ingredients and let them come together for about 2 hours or overnight in the refrigerator. Serve over your raw oysters.
However I prepare my oysters, I always have to throw a few down with simply nothing added. It's wonderful how little nuances of brine or cucumber show up in the taste, depending on the location of the oyster farm and how the currents are running.