Brush Embroidery Wedding Cake
I started cake decorating using the technique of brush embroidery when it was coming into style. As with many techniques, it was very popular for a few years and then faded away. Imagine my surprise when a bride came to my tasting with a picture of a lovely embroidered cake. Hooray!
The technique is somewhat time consuming, as you can see by the pictures, but the end result is very delicate and duplicates the look of needlework, a favorite hobby of mine.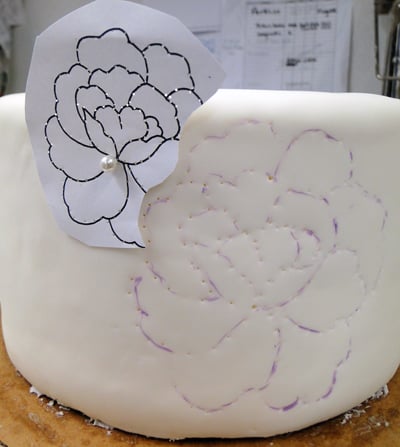 The flower is etched onto the cake using a paper pattern. I use a pin to outline the pattern. Royal icing is piped along the outline and pulled into the center with a damp paintbrush. If you want additional depth you let the first layer dry and repeat.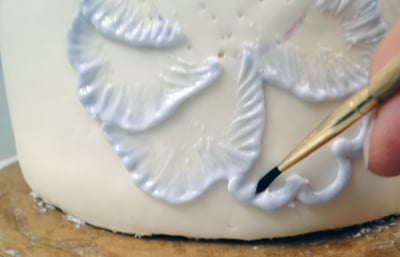 This cake incorporates the brush technique with copious, fun miniature butterflies in a swag pattern. The lavender shades really compliment the stark white of the fondant. The final result is a lovely elegantly designed cake.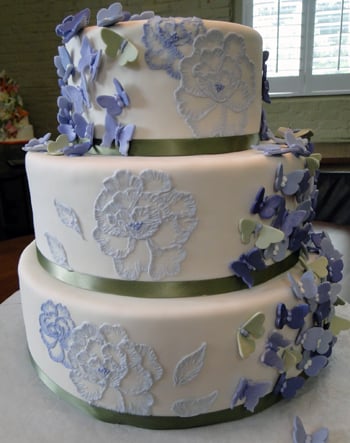 To see more unique and creative cake designs check out our CakeART gallery page.