By Sarah Blakeslee ~ Senior Event Manager
We recently had the pleasure of working with high-end Yoga and Fitness Apparel Company Lululemon to take their vision for their customer appreciation event and bring it to life. The exciting event took place at the Tower Hill Botanical Gardens, the perfect setting for a rustic fall garden look.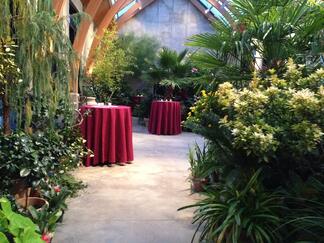 After the guests enjoyed yoga in the open air great hall they made their way into the reception room to be greeted by staff members presenting fun and healthy appetizers.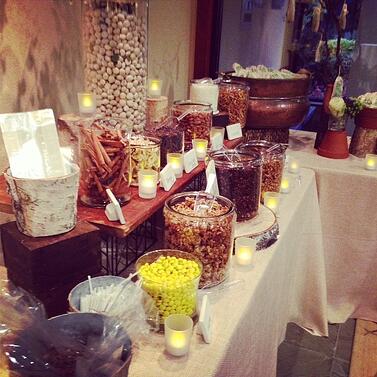 Guests also got to snack on granola from the Granola Bar. They could choose from Homemade Cinnamon Sugar Granola or Chocolate Chipotle. All accompanied by various nuts and candy mix-ins. The Granola Station was truly a hit!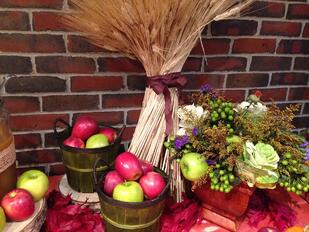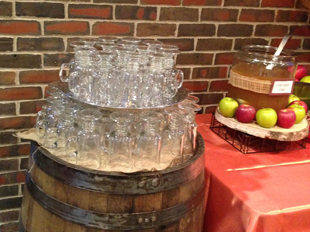 A Cider Station provided the beverages for the evening. Offering both cold and hot apple cider served in Irish coffee mugs. Wine Barrels provided a unique table to display the glassware for the station. Note:These can be rented from Peterson's Rental Company.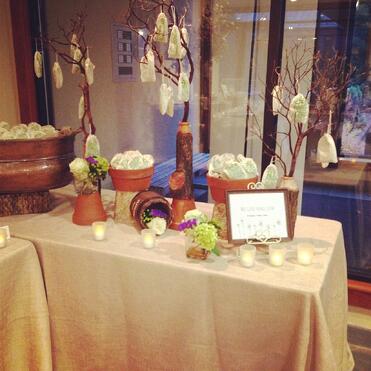 Before guests departed for the night they took with them Seed Bomb Favors presented on hanging branches by the exit.