It may come as a complete contradiction, to wrap your head around saving money and booking a prime wedding venue during the high season. Asking the right questions and being opened minded, can help you capture a gorgeous and memorable site.
How so, you ask?
1.) Dates are booked and on occasion a date is cancelled, leaving the venue eager to fill the space.
2.) Friday evenings and Sundays create a unique opportunity both in savings and unique menus.
3.) Wedding vendors may be inclined to offer a break or value add-on to fill these time spots.
If you consider a traditional wedding: it's 5 hours with a cocktail hour, 90 minutes for dinner, leaving 2.5 hours for the fun, dessert, dancing and cocktail.
Ponder this, begin your Friday evening wedding a little later than usual, have an enhanced cocktail hour with both hors d'oeuvres & chef active stations going on at the same time. Then morph into traditional Toasts, First Dance etc. and phase right into the "party", giving you plenty of time to thank attendees and enjoy your guests. You transformed your 5 hour reception into a paced 4 hour reception saving on the food, staffing and perhaps the Venue rental. It starts to add up to some serious green when you hit multiple areas that affect your overall budget.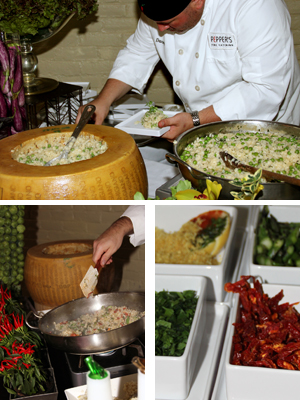 As for a Sunday, think about a Caribbean Brunch and take-off on an island theme. You can have some real fun with this and it's a perfect lead into your Cancun or Bahamas honeymoon.
In Central Massachusetts, the stunning Tower Hill Botanic Garden is booked up for their Saturdays this season but has further discounted their Friday and Sunday events quite a bit, offering a great value for this one-of-a kind venue. Pepper's is taking an additional 10% off our normal costs for this terrific venue. Tell your friends about this deal!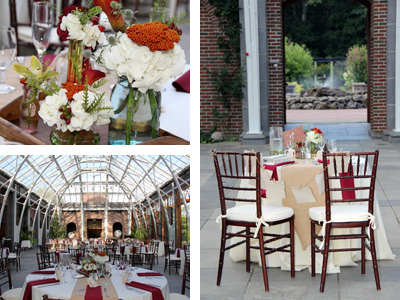 Likewise, Gardens-at-Elm-Bank, located in Wellesley, also has a few open dates to fill and they are open to meeting prospective couples and showing the gorgeous grounds of the Massachusetts Horticultural Society.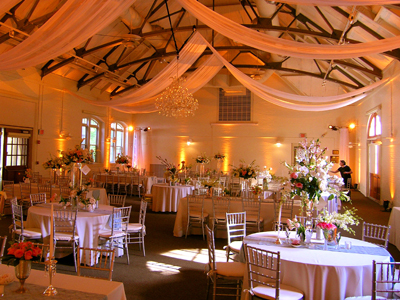 Ok, so you see an opportunity to save a few greenbacks on a venue, what else you say?
Yes, to seasonal flowers? Many wedding flowers travel thousands of miles, increasing the cost and carbon footprint. Mixed media bouquets are both clever & contemporary, but can also save you considerable amounts of money. Speak to your floral professional and have an honest dialogue on their knowledge and recommendations. Our style & design specialist often mixes in vegetable, limes & herbs in her floral displays for a unique & seasonal look that really "pops".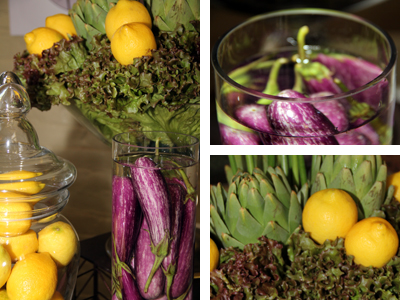 Gifts for your attendants?
Etsy.com for those one-of-a kind and special gifts for the ladies.
For the guys, consider moneyclam.com as they have monogramed (or wedding date etched) money clips as well as one that has a built in bottle opener.