By Heidi Bouchard ~ Head of Style and Design
Our menus at Pepper's Fine Catering are always evolving. We recently debuted a new station, Deviled Eggs. This was the brainchild of Senior Event Planner Jody Boyajian. During frequent trips to D.C., her family often patronizes a local hotspot called The Founding Farmers where the first thing they order is a platter of deviled eggs.
She brought the Deviled Egg Station idea to the attention of the culinary team who added their twist with flavors like Buffalo and Sour Cream & Chives. She then sold the concept to two customers with corporate themed parties.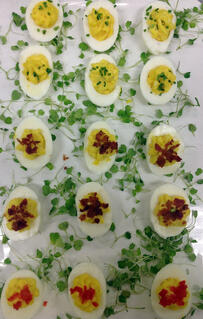 One of the more recent events was for an Audi Vehicle Debut Party, located at a Boston area car dealership. The client's ideal design was for an upscale, sleek, modern and night-club aesthetic. Their chosen colors were shiny red, silver and gold.
To achieve the look we started with spraying eggs metallic red. The light bulb went on for added glitz.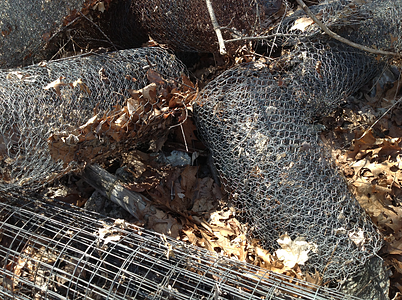 Rolls of chicken wire behind one of our storage buildings would frame our vessels.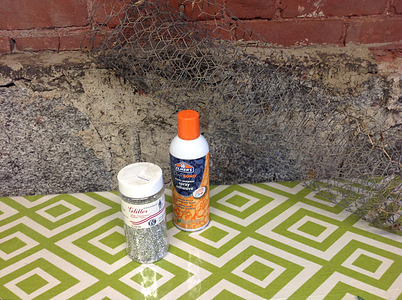 Old tarnished wire was sprayed with adhesive and coated in silver glitter.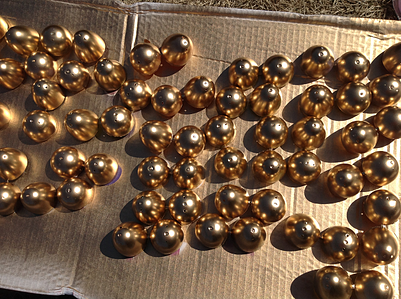 10 dozen plastic eggs were sprayed gold.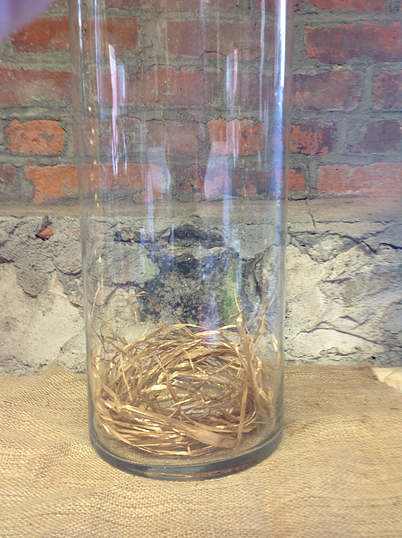 Raffia/Hay was sprayed gold and added to the bottom of the vessel.
One vessel was layered with Hay and Eggs.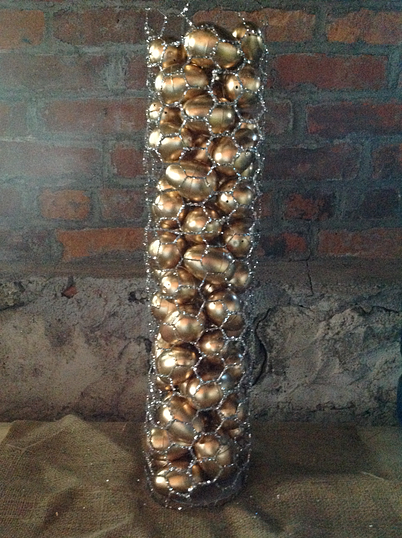 A glittered chicken wire column was filled with eggs and the slipped into a glass vessel and then addedto the Deviled Egg Stations for that finishing touch.