by Jody Boyajian
Senior Event Designer
Looking for some inspiration and ideas for your wedding? Personal touches are one of the ways to make a wedding extra memorable.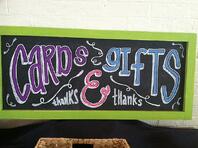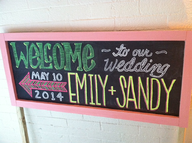 A recent couple did just that – hand lettering, painting and framing oh-so-beautiful signs for the various elements of their Elm Bank wedding: welcome and direction signage to the ceremony site, gift table board, bar, dinner and dessert menus.
This takes DIY wedding projects to a whole new level!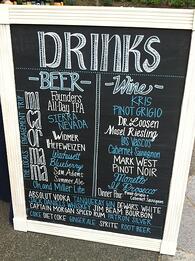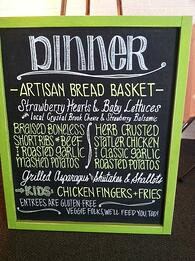 But the pièce de résistance was the life-size love letter to each other in the bar/lounge area. What a great way to celebrate their union and individuality.
"I Love You More Than…"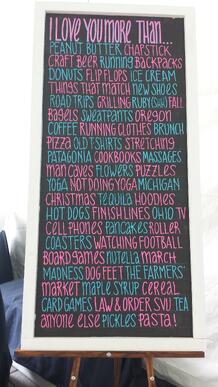 So sweet and heartfelt. Definitely a wedding design element their guests will remember.
Just fabulous!