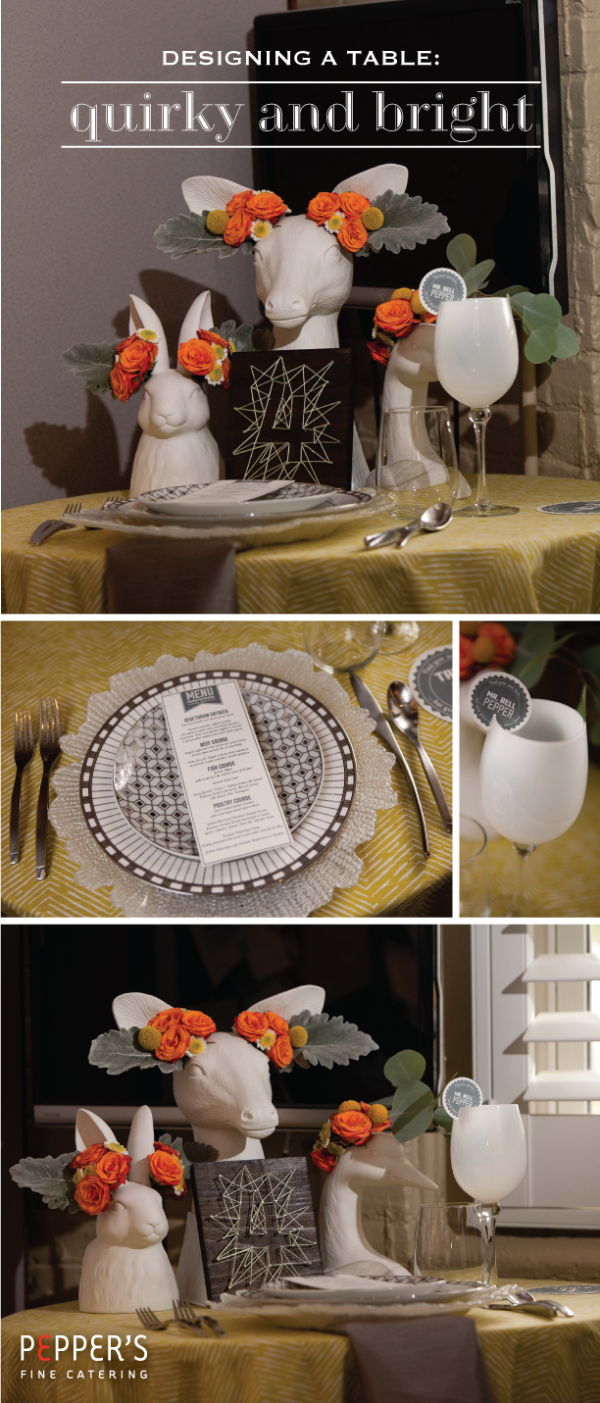 Some couples want to be completely unique, and we think they should have a wedding table design that is different from the rest! Though the previous wedding tables we've talked about,
Rustic Romance
and
Modern Romance
are beautiful and unique in their own right, sometimes, we like to do something a little... quirky!
Bringing the Wedding Quirky Table to Life
For this table, we started with a bright chartreuse ikat and these white animal head vases. We filled the vases with bright flowers and greens to set the mood. Next we created this completely unique table number out of wood, nails and string. We think the table number is a perfect piece of graphic art! Next, to add another dimension to the table, we mixed different graphic china patterns to create a graphic place setting. Last but not least, we designed a modern and graphic menu and a place card that slides right onto the water glass, just another perfect little design detail that helps bring our quirky table to life!