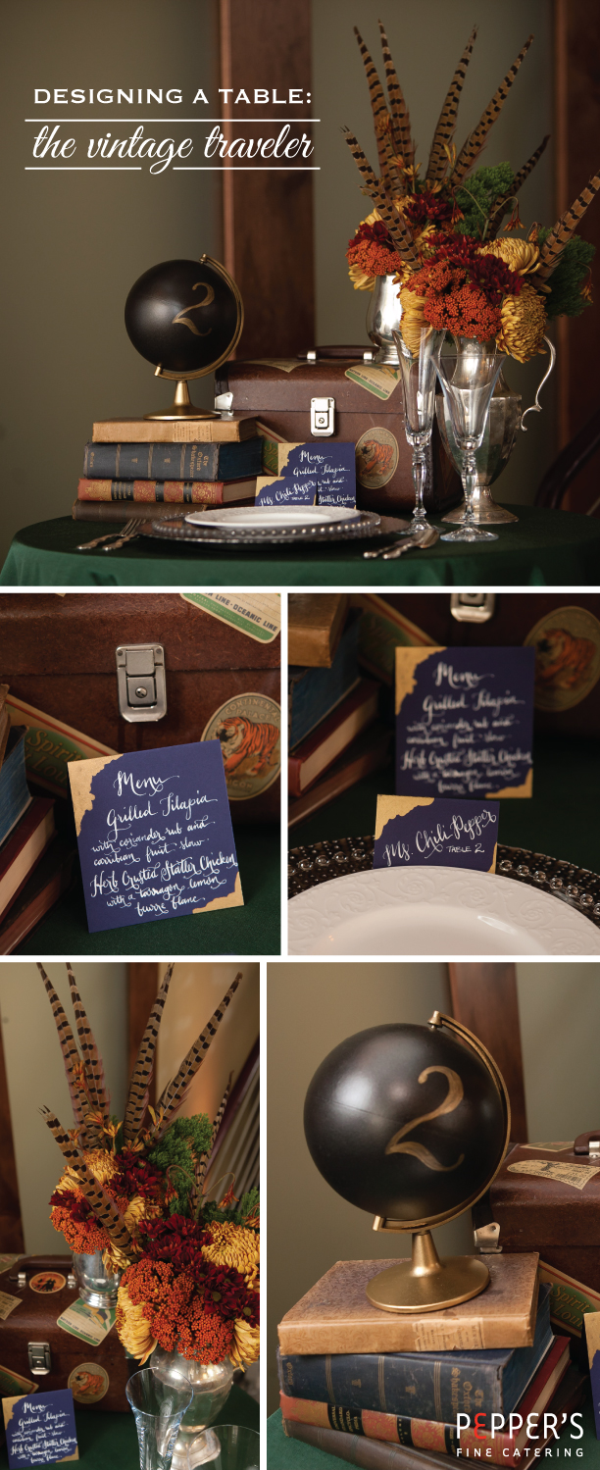 Sometimes a couple wants to design their wedding around something they love, so we decided to design a table around something we love, travel! To bring in some rich colors and develop the look, we decided to go a more vintage route with our triage theme. We started with a dark moody green linen and added a more classic design for our place settings.
Next, we wanted to build up our centerpiece to make a real statement. We created multiple levels with stacked vintage books and an old travel chest. Having multiple levels allows the eye to bounce between all the different design elements, which adds interest and dimension. We used two vintage silver vessels for our florals and added quail feathers for texture and height. Next we found a mini globe and painted it black and the stand gold. Then we hand-painted the table number on both sides of the globe so the guests could approach from any angle and be able to see the table number. Last but not least, we incorporated paper elements.
To tie into the vintage feel, we wrote our menu and place cards by hand in white calligraphy and then added foil to tie into the gold on the spines of our vintage books. A table like this can't help but make the special couple excited for their honeymoon!