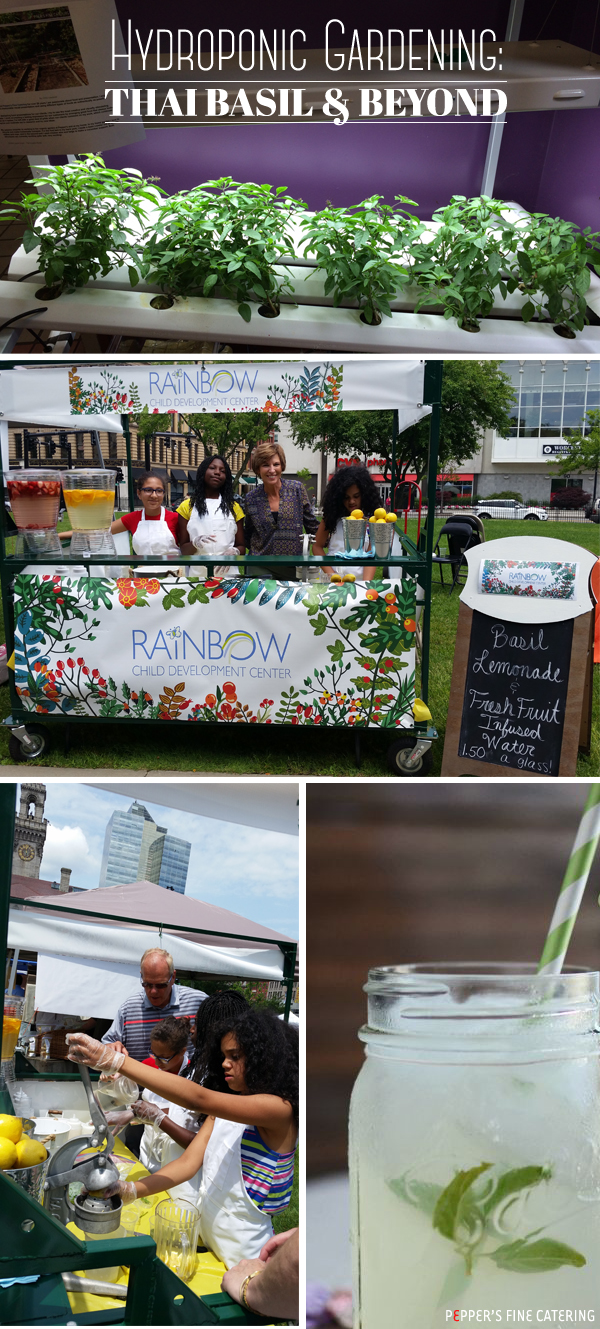 We have so enjoyed the rewards of our organic gardens and honey from our bees, and now it is time for a new opportunity to learn about hydroponic gardening.

Hydroponic gardening refers to the practice of growing plants in nutrient solutions often under lights, and there is a much shorter growing time compared to field grown plants. For beginners it's easy to grow many herbs, basil, oregano, mint, as well as strawberries, tomatoes, peppers, lettuces and kale.
The adventure has begun and we have started with growing Thai basil, and what a treat! Thai basil has sturdy leaves and a spicy anise flavor that is a stand out. Seriously it is the perfect ingredient for an endless variety of recipes as well as in beverages.
Want Thai basil recipe ideas – go to Pinterest. WOW what a collection of delicious and creative ideas. We recently made a Limeade with Thai basil and fresh lavender, a Thai basil pesto with cashews, and fresh summer rolls with Thai basil, avocado, kale and a spicy garlic peanut sauce.
Our hydroponic gardening opportunity began when meeting with Nancy Thibault from Rainbow Child Development Center, a non-profit early education and care agency in Worcester. She wanted the children to learn how to grow and enjoy healthy fresh herbs and vegetables that can be grown indoors all year round. She asked for our support and we wanted to be part of this effort. It has been a fun and rewarding experience. This photo above is of Nancy with the children from the center selling basil lemonade at the Worcester City Center. Not only did the children grow the basil and squeeze the lemons, they were also learning about customer service and running a business.
It's time to start some more seeds and we think we will grow some arugula. Meanwhile it's 80 degrees outside and I just saw a recipe for Lemongrass, Lime and Thai Basil Mojitos so I have to go for now.