Looking for creative and colorful New England summer wedding ideas? Here's how a recent bride collaborated with Peppers to make her special day memorable.
Crisp navy linens and white chairs created a classic but casual look. To jazz up the color scheme we added pops of chartreuse in various display linens and in the gorgeous floral table centerpieces that Peppers designed. The visual appeal was refined, yet relaxed.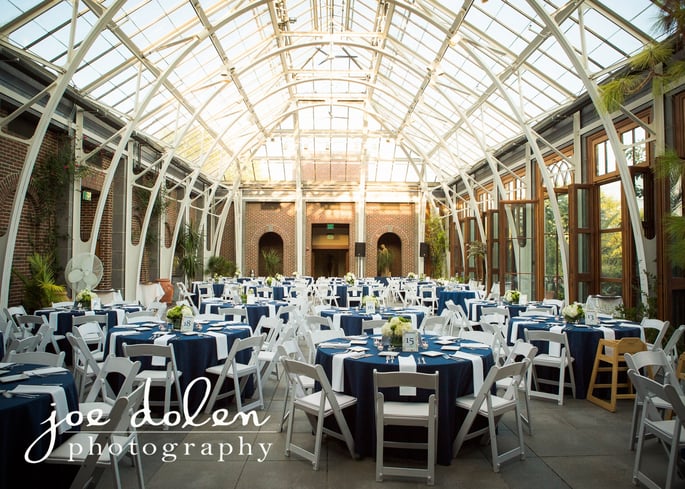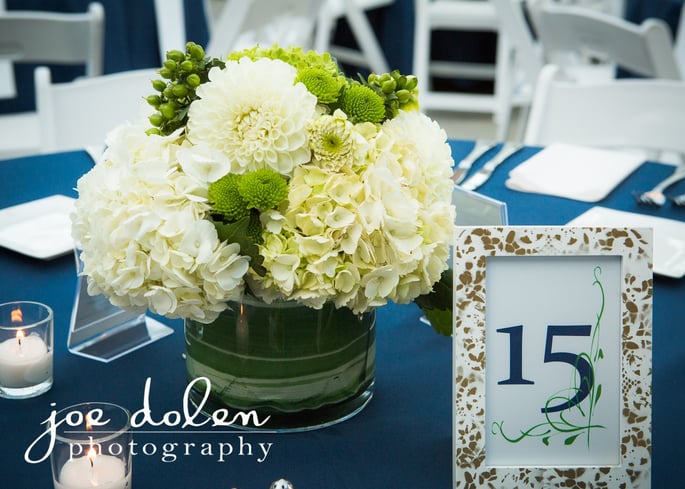 An oyster bar was an important stationary hors d'oeuvres menu item for this couple. Instead of a basic table set up, we used a moving cart with striped awning and attached chalkboard signage to create their "AW SHUCKS" seafood display with a touch of nautical detail. Talk about the wow factor! We custom built the cart and yes its available for rent!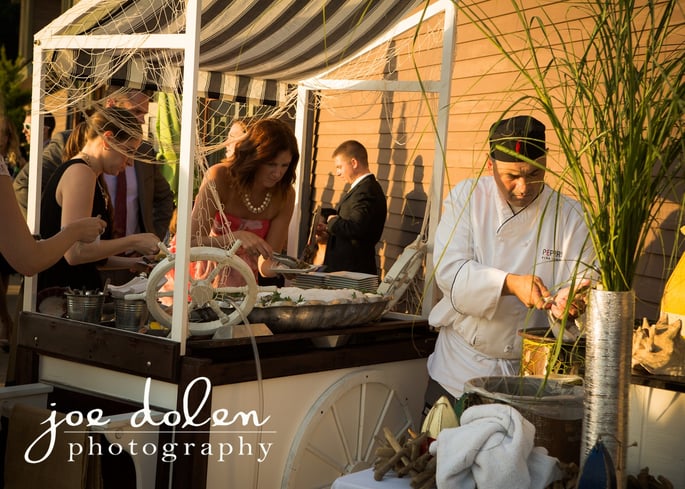 And her wedding cake was an understated design with a bit of a twist – literally. We turned the square tiers on an angle to give it some sass and tied in navy blue and chartreuse with a ribbon on each tier and floral garnishes.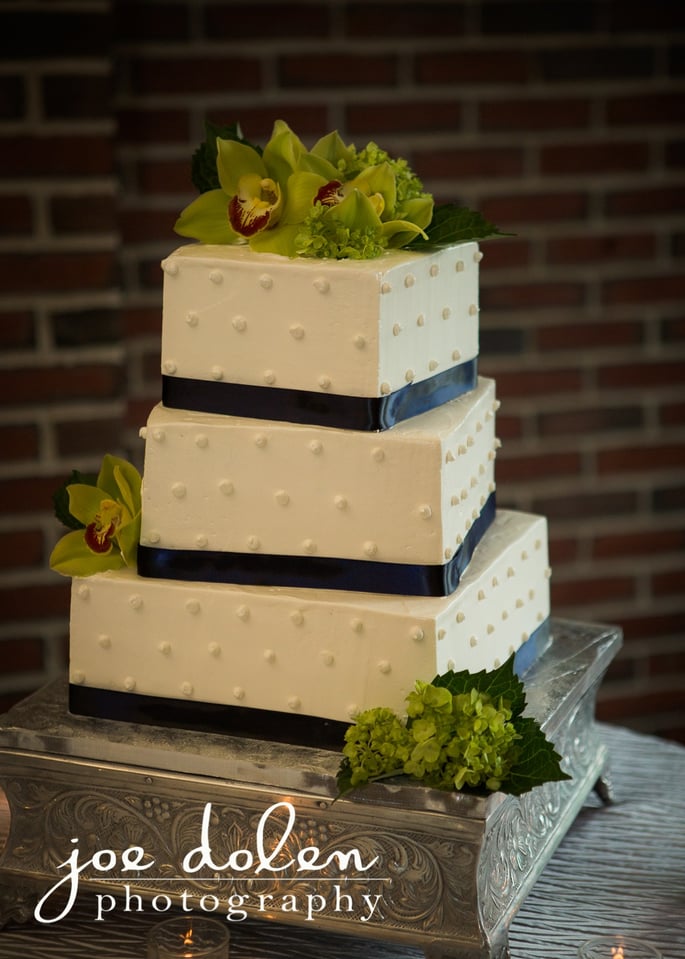 Each design element complemented the others to bring the Brides wedding vision to life. This was an elegant and fun reception that truly reflected the couples' personalities.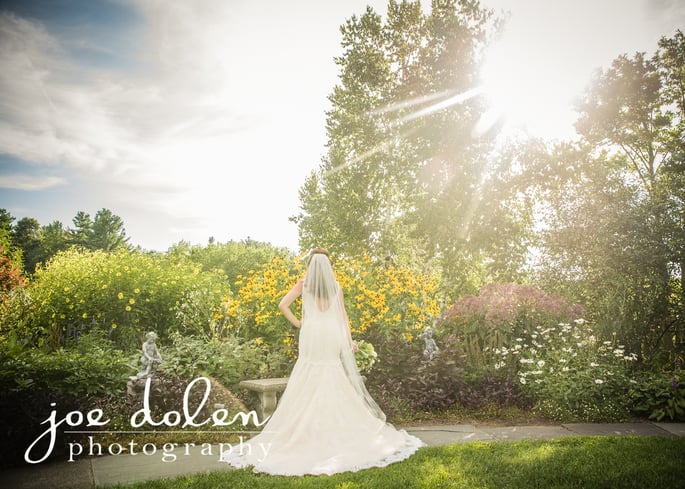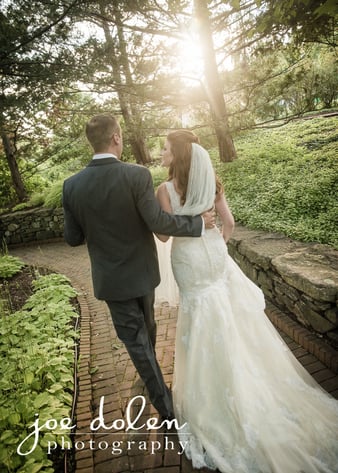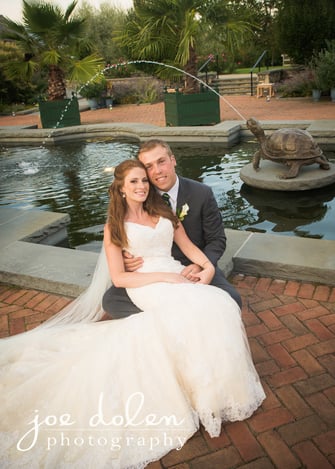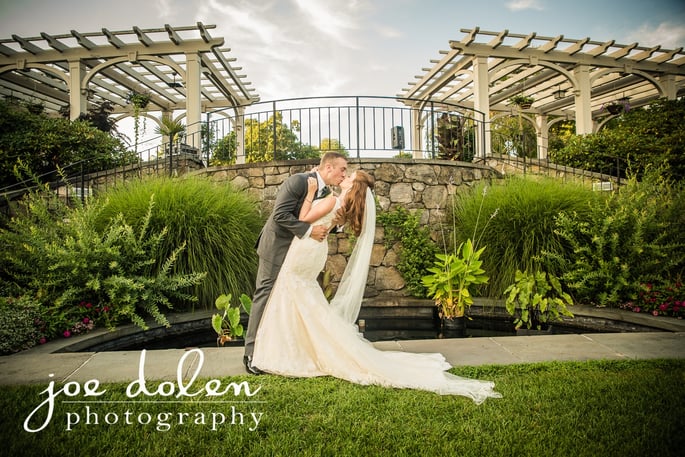 We couldn't help but share some more amazing images of their day!
Venue: Tower Hill Botanical Garden
Photographer: Joe Dolen