Catering for a Bar or Bat Mitzvah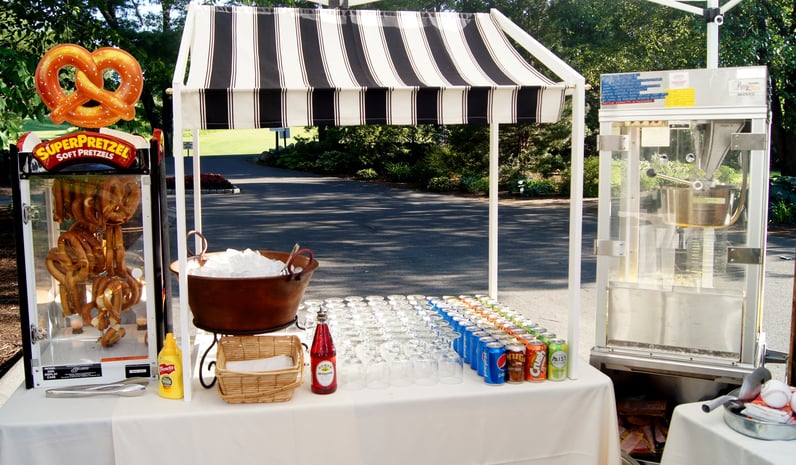 As I await the assignment of my own son's Bar Mitzvah date, I am thinking of all of the planning that goes into the big event. Where to have the party? Kids or adults? Afternoon or evening? Who sits where? One of the most important questions for me, is what will the food be? That leads to a whole other list of questions. Who will cater? Buffet or plated? Small kiddush or elaborate dinner?
As an Event Manager, I have planned -as well as attended as a guest - numerous Bar and Bat Mitzvahs. I find that choosing a menu for the kids can be more challenging than one would think. Gone are the days of chicken fingers and french fries. Kids today have much more adventurous palates. In addition, kids who go to Mitzvah after Mitzvah, weekend after weekend, grow tired of the same cuisine at every party.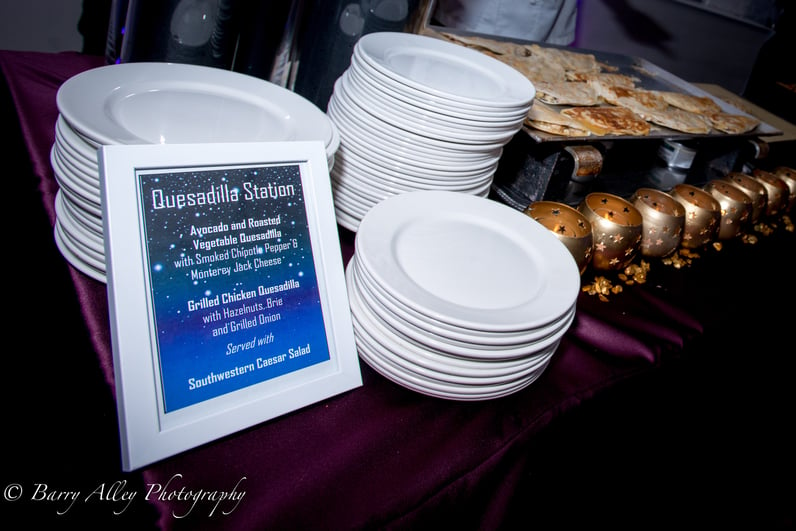 Food stations continue to be a popular trend. More focused than a buffet, a food station not only gives the kids an opportunity to create their own meal, but also offers a deeper dive into one particular type of cuisine. In addition, food can be eaten on the run, while dancing or during games. As we all know, kids don't want to sit for long! Here are a few of my favorite food stations.
Taco Station:

Soft and hard taco shells, pulled chicken, ground beef, refried beans, tomato, shredded lettuce and cheese with a variety of salsas, hot sauces, guacamole, homemade tortilla chips

Burgers and Dogs:

Beef and vegetarian sliders, hot dogs, chili, sliced and shredded cheeses, with all the fixins, paired with seasoned french fries or sweet potato fries.

Mac and Cheese Bar:

Creamy mac and cheese with a variety of add-ins like bacon, tomatoes, jalapenos and more.

Salad Bar: Assorted mixed greens with a variety of toppings. For even more intrigue serve the salad in a martini glass!

Asian Dumpling Station:

Soba noodles paired with veggie and beef dumplings, shrimp shumai, and all the fixins. Serve in asian food containers and you have a great on the move food station.

Grilled Cheese:

Who doesn't love a warm freshly grilled grilled cheese? Our chef active grilled cheese station is always a hit. Pair this with a warm soup for a perfect combination.
You can turn eating into an activity for kids. Know a sushi chef? Have a make-your-own sushi bar with lessons on rolling your own. Tired of ordinary cakes? How about a cupcake decorating station for dessert? Of course, this is only the beginning! Any of these suggestions can be rearranged or substituted to suit your or your child's tastes.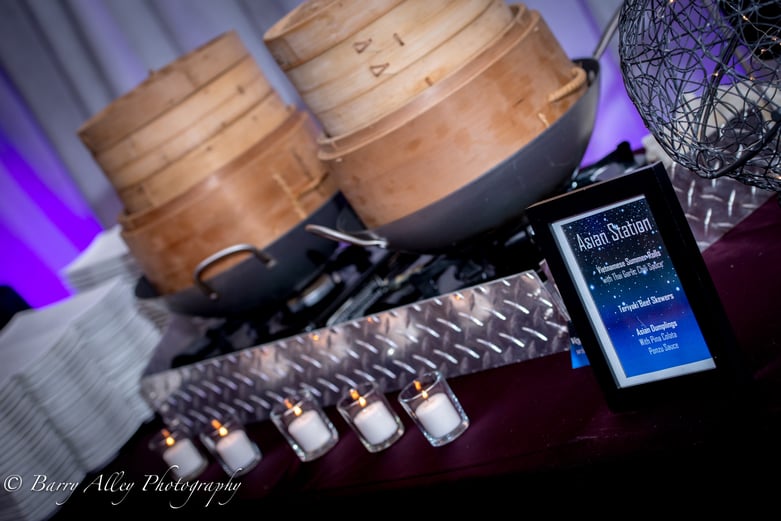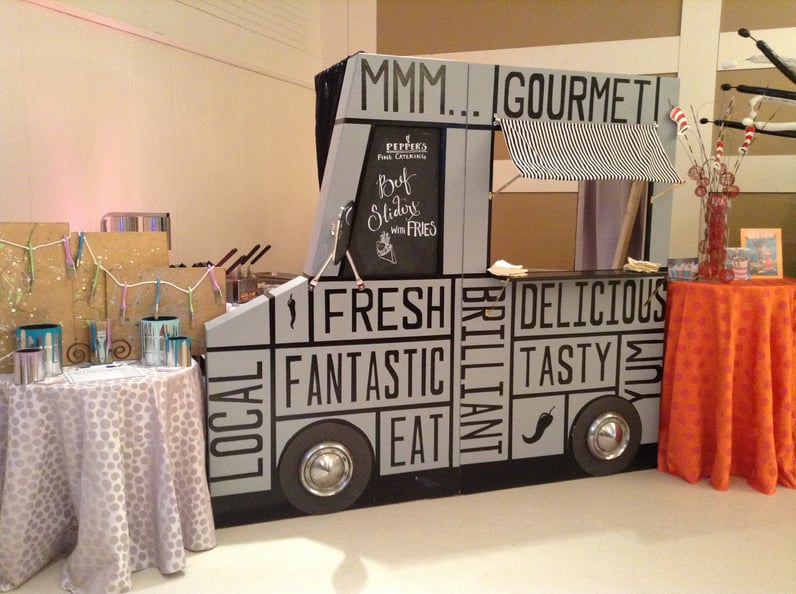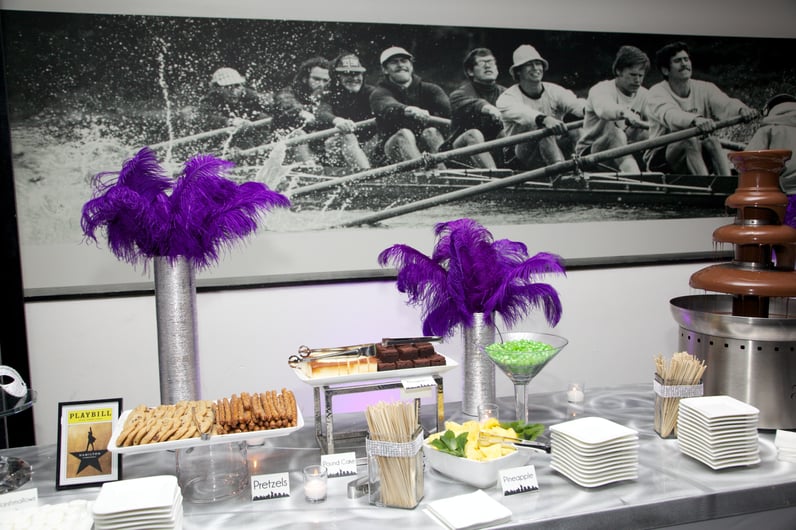 photo by Nancy Katz Photography
Written by Jen Shotkin, Event Manager & Bar/Bat Mitzvah Specialist
Let these ideas be a springboard for your own creative ideas! Contact us today to begin planning your bar or bat mitzvah menu. For more inspiration follow our Pinterest page.