We love having the opportunity to work at so many unique venues and being able to create different looks and feels at each. Some venues lend themselves naturally to a particular style- rustic, futuristic, old fashioned, glamour and more. Raw space is always interesting to work with because you can turn it into virtually any type of venue that you like. It essentially is a blank canvas.
Mass Ballet in Framingham, is an old mill with old office cubicles running down one side, fluorescent office lights, and a rough unfinished interior look. We had a client that had grown up in the ballet school through all her years of lessons and wanted to celebrate her Bat Mitzvah in this space that meant so much to her. We jumped at the opportunity to transform this blank canvas into her dream vision.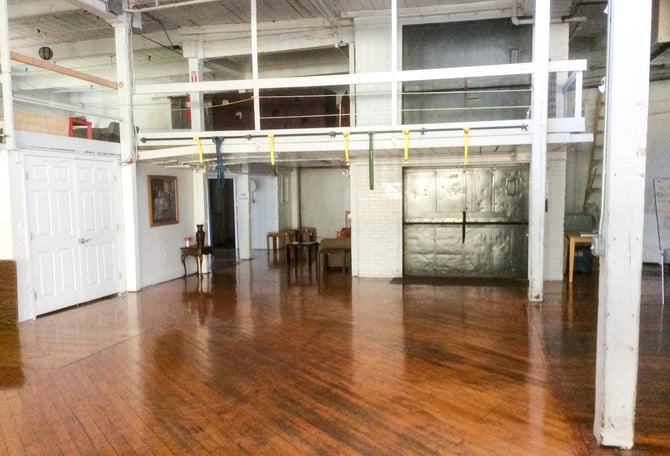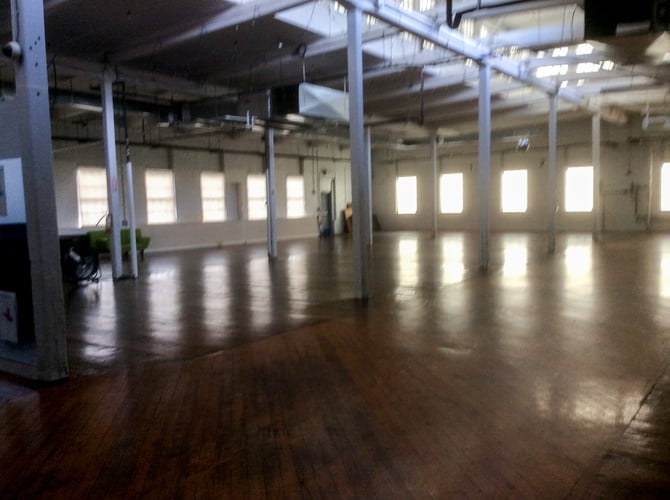 She wanted a glamourous festive and lively evening. We brought this vision to life by tranforming the space by bringing in many new elements and details. String lighting and purple uplights gave a whole new feel to the very industrial space. Monochromatic purples and pops of gold brought color and fun throughout the room. We even added in modern lounge furniture to create an inviting and comfortable feel. High cocktail tables with bar stool chiavari chairs helped create a cocktail style party where the guests opening mingled and socialized throughout the night.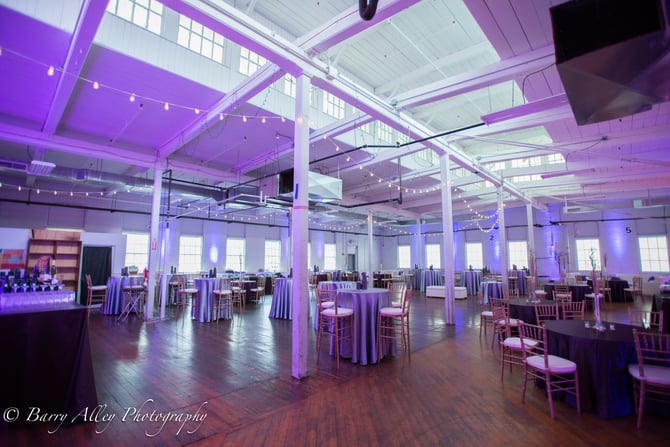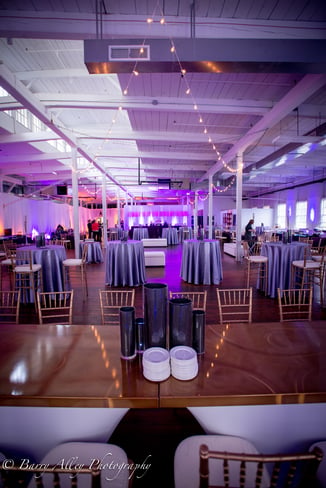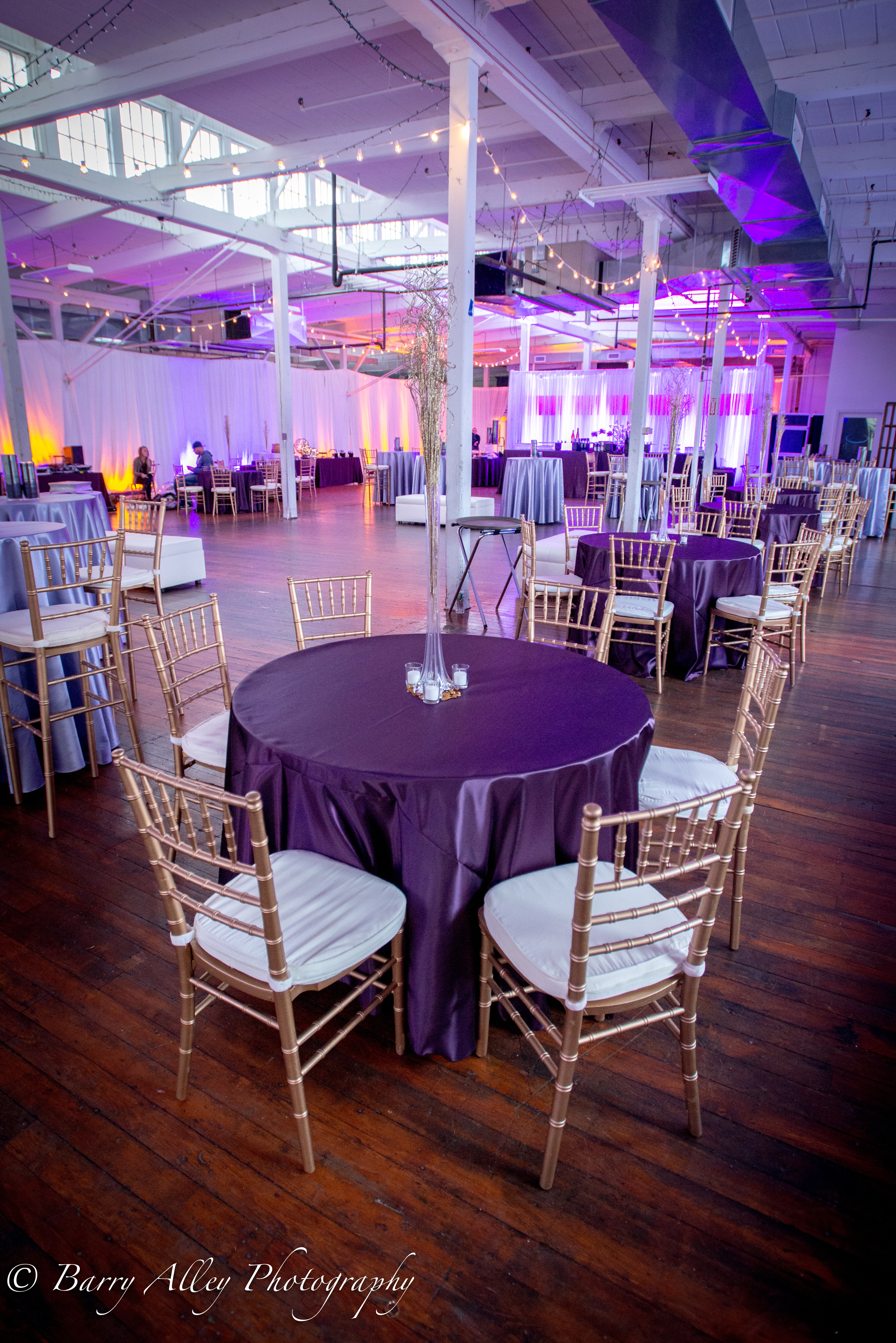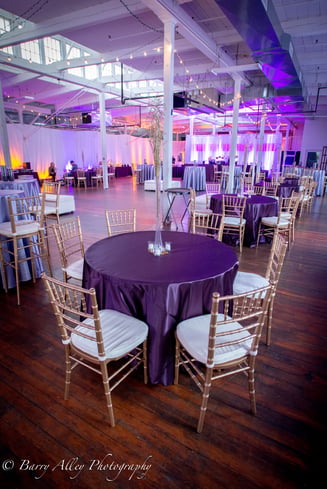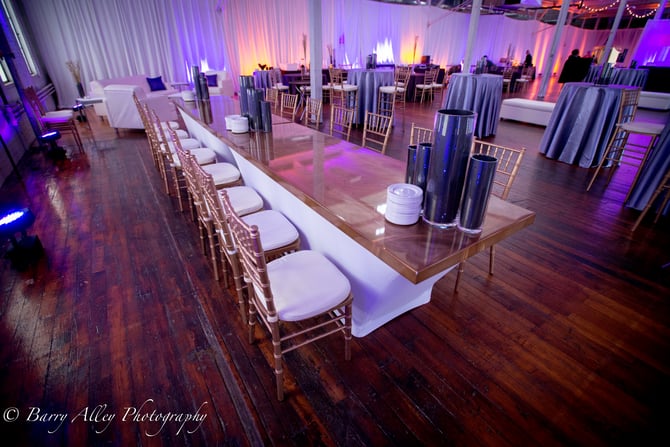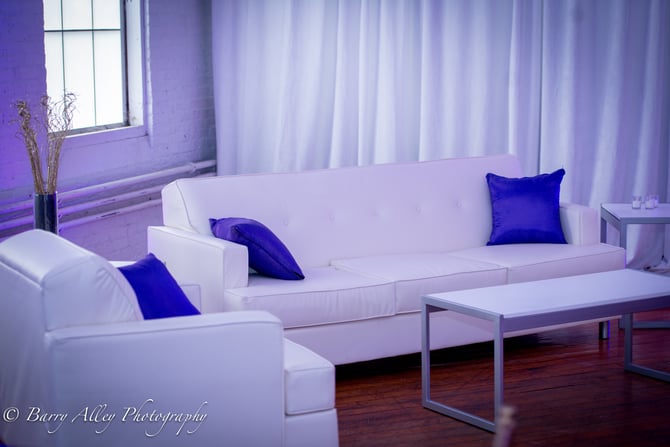 It took a little creativity with design in creating a look for the room, but our finished product was a great representation of the style of our client. We showcased the parts of the room that were unqie and interesting and carefully draped and lit the rest to create a inviting and fun atmosphere.
Photo Credits: Barry Alley Photograph Barry Alley Photography Website