FEATURED VENUE: THE GARDENS AT UNCANOONUC MOUNTAIN
Tucked away just outside the quaint, New England village of Goffstown, New Hampshire, you will find The Gardens at Uncanoonuc Mountain nestled halfway up the southern slope of North Uncanoonuc Mountain. The property covers 15 acres, with extensive gardens carefully tended over its nearly 40 year history. From tented weddings with 150 guests to smaller more intimate events the gardens provide a perfect backdrop for your celebration.
Weddings can be hosted mid-May through mid-October. Ceremonies are held by the big beautiful Pine, a majestic beauty of the great New Hampshire woods, or by the lovely Formal Rose Garden. Following the ceremony, guests enjoy cocktails within the Pine Grove, or at the Cottage nestled in the fountain garden. During cocktail hour your guests can stroll through the gardens and enjoy all the property has to offer. Receptions are celebrated under a beautiful Sperry Sailcloth Tent, surrounded by a field of flowers. Not ready to call it a night at last dance? Enjoy a post wedding bonfire with alcohol service and s'mores! The Gardens at Uncanoonuc Mountain offer a truly unique and beautiful setting for your wedding day.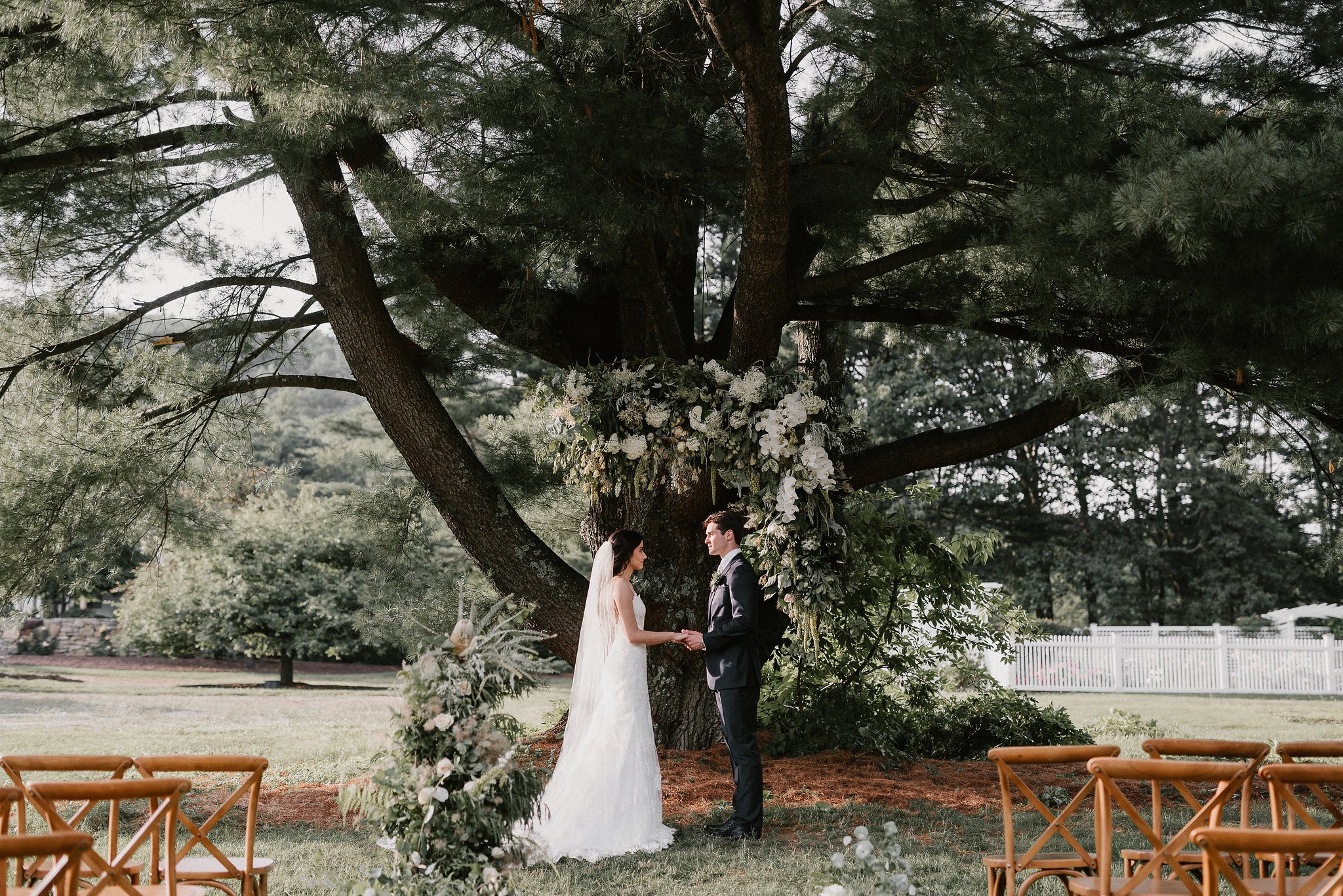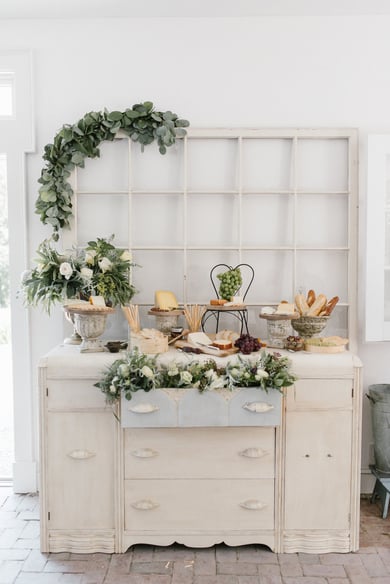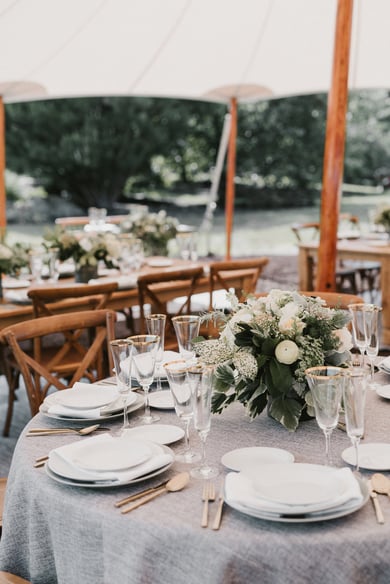 Come experience their beloved gardens and the natural splendor of the mountainside. Now booking weddings, bridal/baby showers, corporate and nonprofit events.

Website: The Gardens at Uncanoonuc
Photographer: Lindsay Hackney