Pepper's recently catered Worcester Business Journals 40 Under 40 event at Mechanic's Hall in Worcester. This yearly event celebrates the best and brightest leaders under 40.
This year we offered Mexican inspired cuisine to accompany the celebration. Our passed appetizers consisted of avocado and roasted vegetable quesadillas, beef empanadas and spicy tequila shrimp. We also featured a large stationary display of homemade chips and fresh vegetables served with warm fondue and various toppings like sour cream, diced tomatoes, and goat cheese crumbles.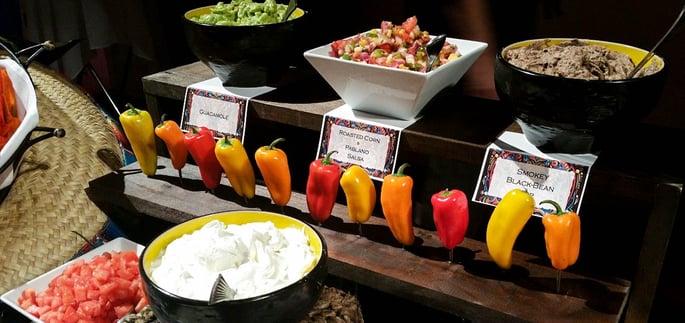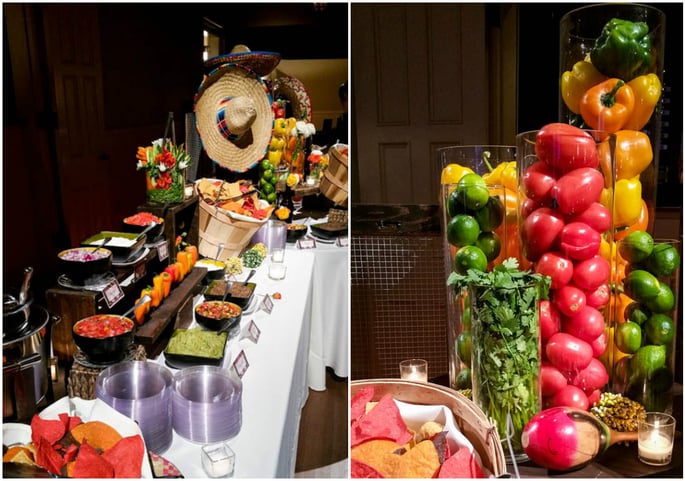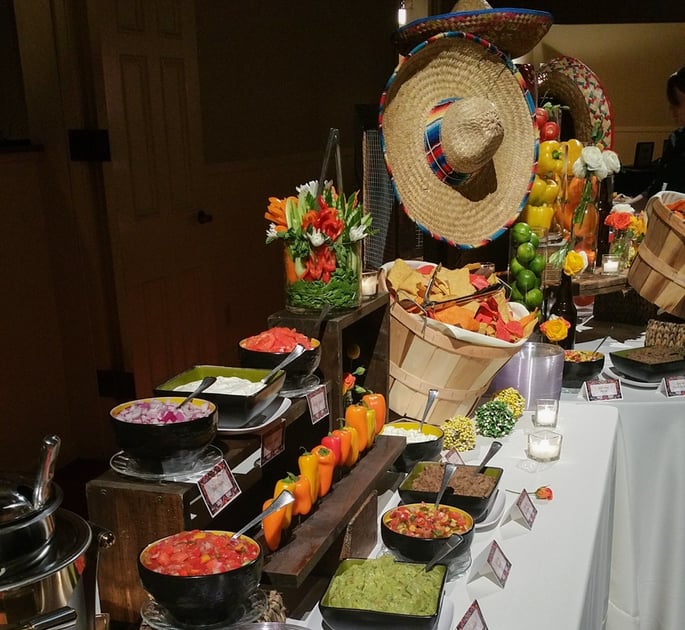 We love the opportunity to get creative with our displays and showcase delicious cuisine in a fun intriguing way. Sombreros, cylinders filled with brightly colored vegetables and maracas added visual interest and appeal to our display. We even filled a sombrero with chips! To finish off the event, we passed Mexican Wedding cookies, Mexican Hot Chocolate cookies and Mexican Sugar Cookies on colorful platters. What a fun fiesta!
---