Lillet Blanc Basil Cocktail
Lillet blanc is an aperitif wine that is pleasantly fruity but not overly sweet. When paired
with gin, orange juice and basil it creates a balanced combination of sweetness and
herbal notes. This is the ultimate refreshing summer cocktail.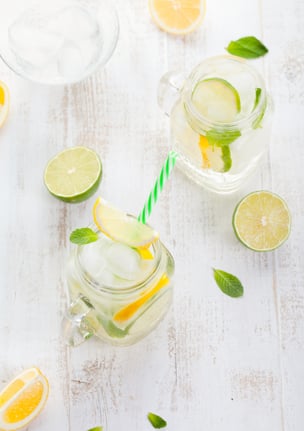 Ingredients
4 oz lillet blanc
1 oz gin
2 oz fresh orange juice
¼ cup loosely packed fresh basil
splash of tonic
1 cucumber spear
Steps

Combine ice, lillet blanc, gin, orange juice and basil in a cocktail shaker- shake well!
Fill glass with ice. Strain contents of shaker into a glass.
Top with tonic water and garnish with a cucumber spear. ENJOY!