---
EVENT VENUE FEATURE: OAKHOLM FARM ESTATE (BROOKFIELD, MA)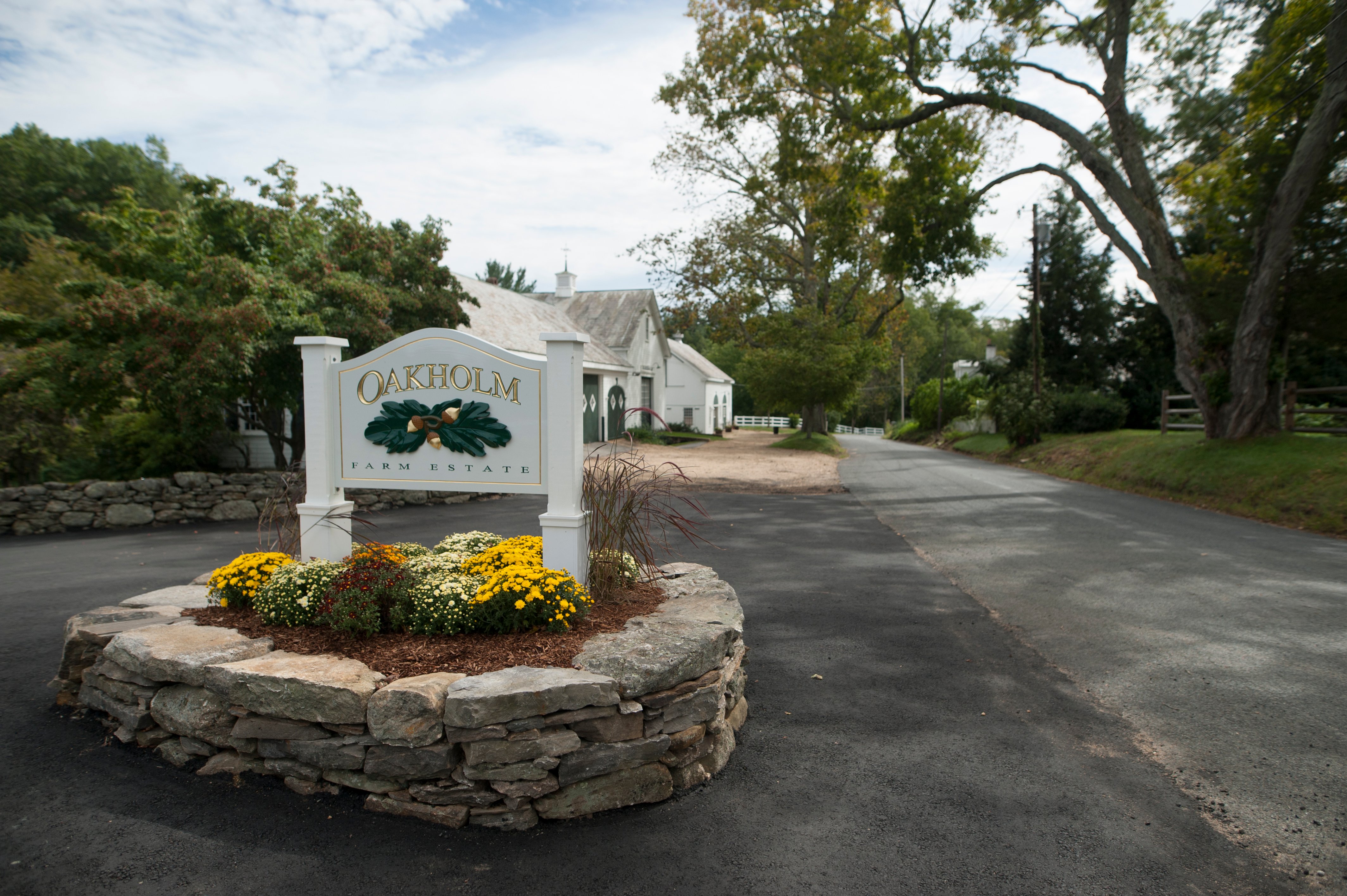 The Oakholm Farm Estate is a working family farm with a rich Swedish heritage. The farm invites guests to pick their own blueberries, strawberries and Christmas trees, depending on the season, as well as offers lodging and outdoor event opportunities. Currently operated by Babe and Christina Predella, this secluded venue has become a haven of relaxation and togetherness, making it ideal for weddings or corporate outtings.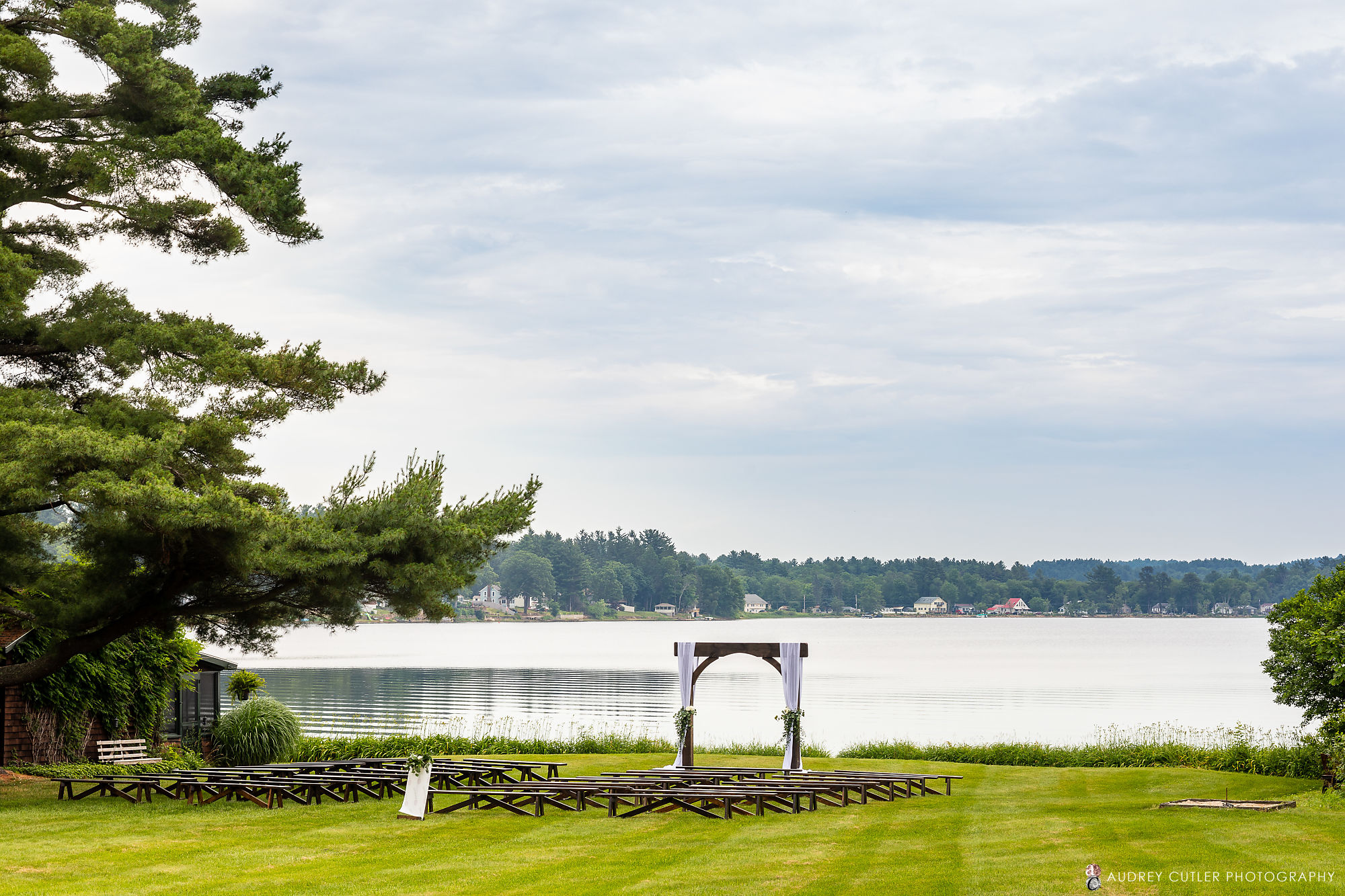 Oakholm Farm Estate offers so many benefits for wedding couples all in one location. The farm is surrounded by an oak forest and situated atop a hill overlooking Lake Quaboag, providing breathtaking views and scenery. Their on-site lodging, called "The Big House" offers overnight accommodations for the wedding party or guests with six bedrooms, sleeping up to 13 guests, in addition to a kitchen, game room, dining room, side terrace and five sitting areas. Ceremonies take place under their beautiful arbor surrounded with sweeping views of Lake Quaboag. The large reception tent with hanging lights and chandeliers can accommodate up to 200 guests with a dance floor. They even have a fire pit to enjoy a closing night cap after the festivities! With a personable and professional on-site team combined with a beautiful setting, you are sure to have an amazing wedding experience at Oakholm Farm.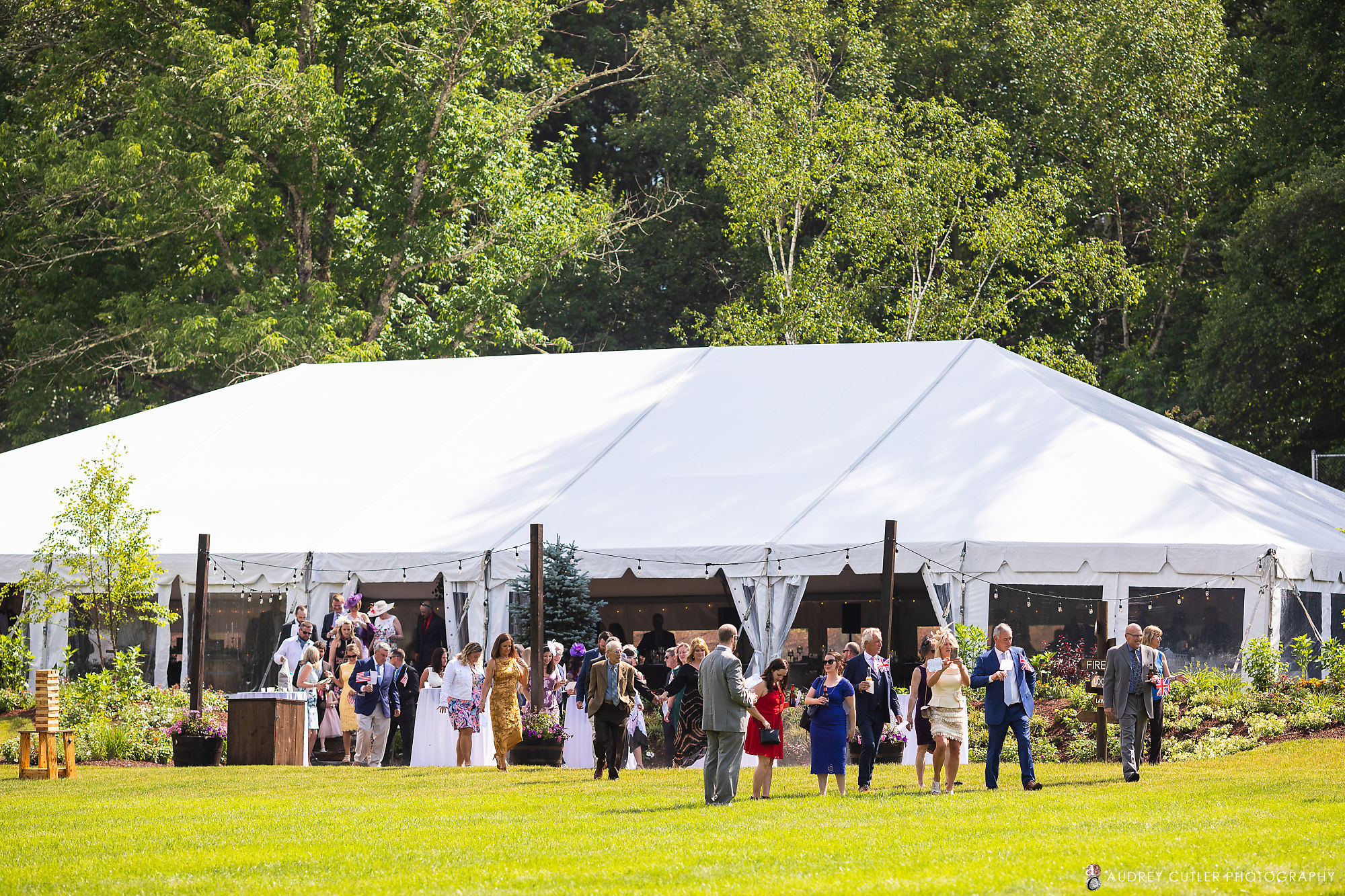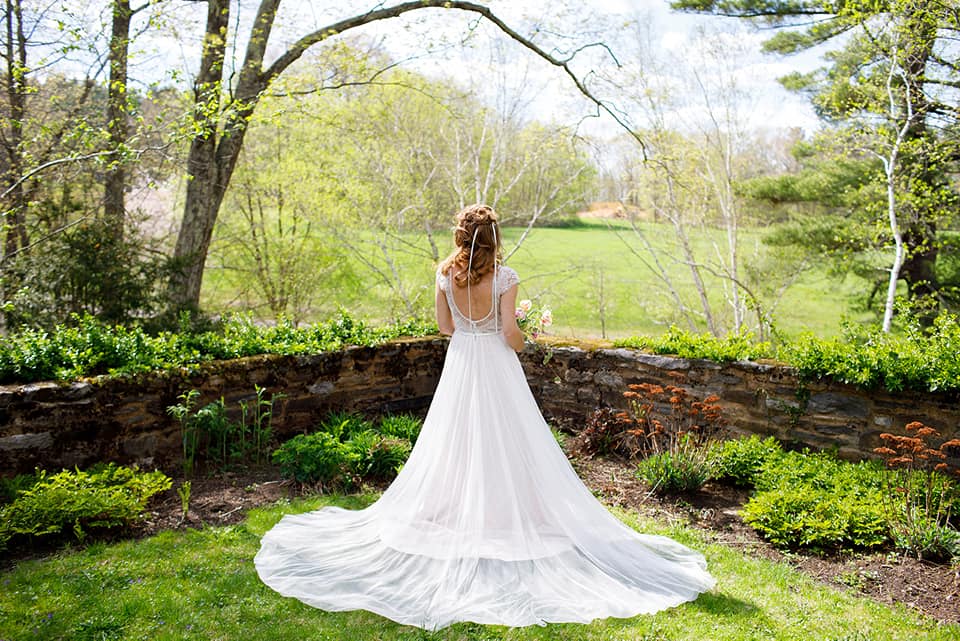 Contact us to learn more about hosting your event at Oakholm Farm Estate.
Ceremony and Tent Photos Courtesy of Audrey Cutler Photography.