Sweet & Savory Late Night Snack Ideas
Dinner has been served and the dancing has started but the food service doesn't need to come to an end just yet. Keep your guests energized and the party going with delicious late night sweet or savory snacks. Servers can pass on fun trays through the dancefloor as a nice surprise and quick pick me up for your guests. Here are a few of our favorite late night passed snacks that are sure to be a hit!
Homemade Ice Cream Sandwiches are perfect for your summer wedding. Mix and match your favorite cookie and ice cream flavors for fun combinations your guests will enjoy.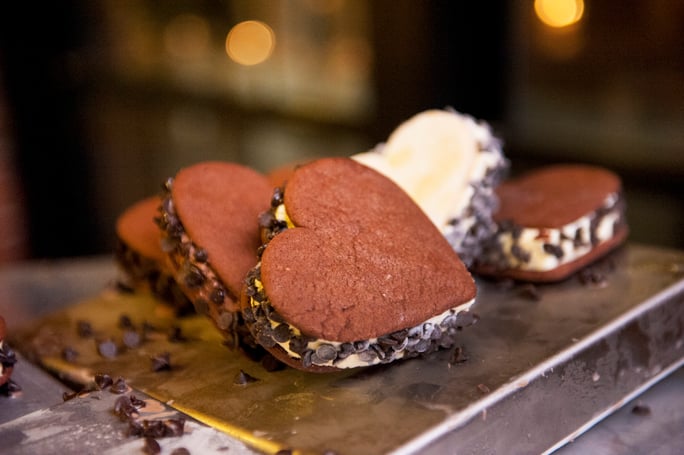 Photo Credit: Simi Rabinowitz Photography
Mini Filled Cones are a great quick two bite passed sweet. They can be filled with mousse, ice cream, sorbet and more!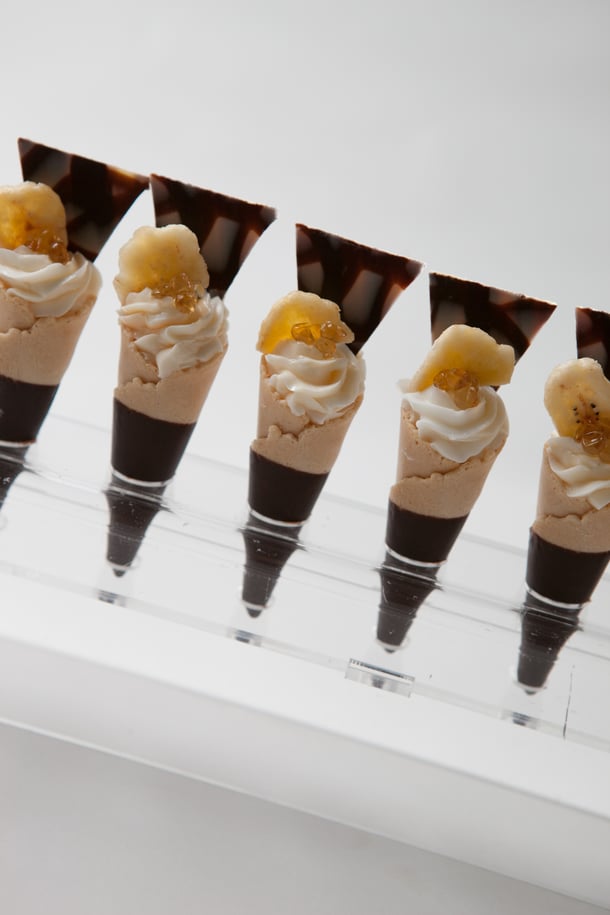 Photo Credit: The Imagery Studio
Cookies and Milk Shooters are one of those all-time favorite comfort foods. Serve mini cookies with a shot glass of milk for a delicious sweet to end the night.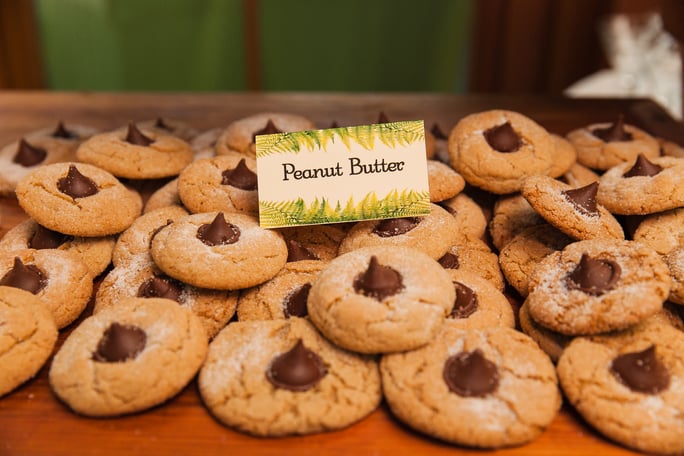 Dessert Pops - Think cupcake pops, cake pops, pie pops - the options are endless. Dessert Pops are easy to grab - plus they are so adorable and fun!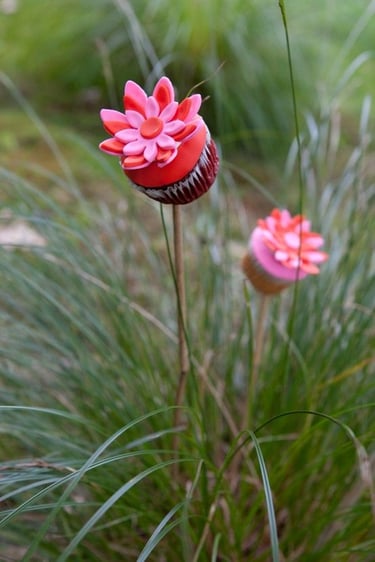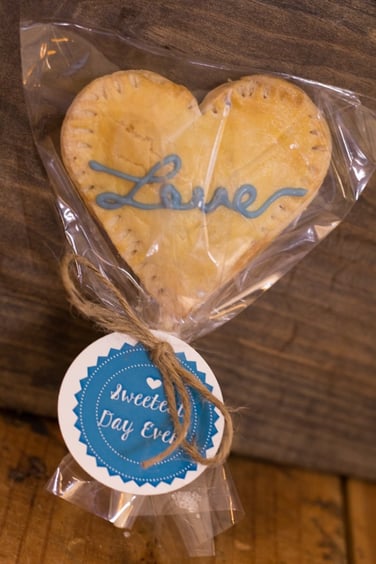 Late night passed snacks don't need to be sugary and sweet. If you tend to lean towards savory and salty we've got you covered.
French Fries or Chips- Pass these salty snacks in paper cones that match the theme and look of your wedding or event. Guests can easily handle the cones while busting a move on the dance floor.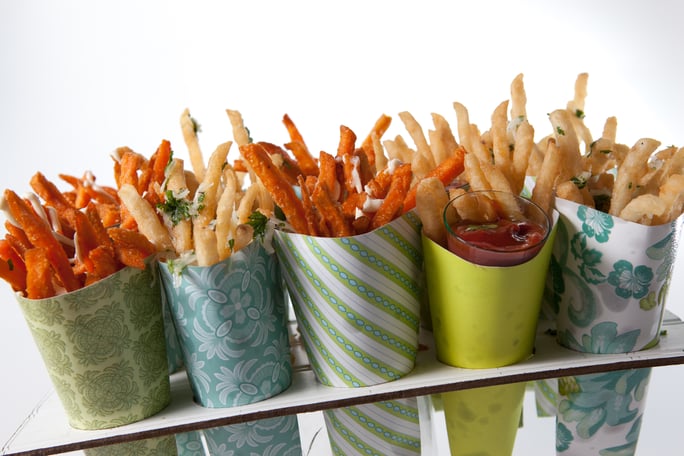 Photo Credit: The Imagery Studio
Mini Sliders- Looking for a heartier late night snack then these sliders will be the perfect pair for you.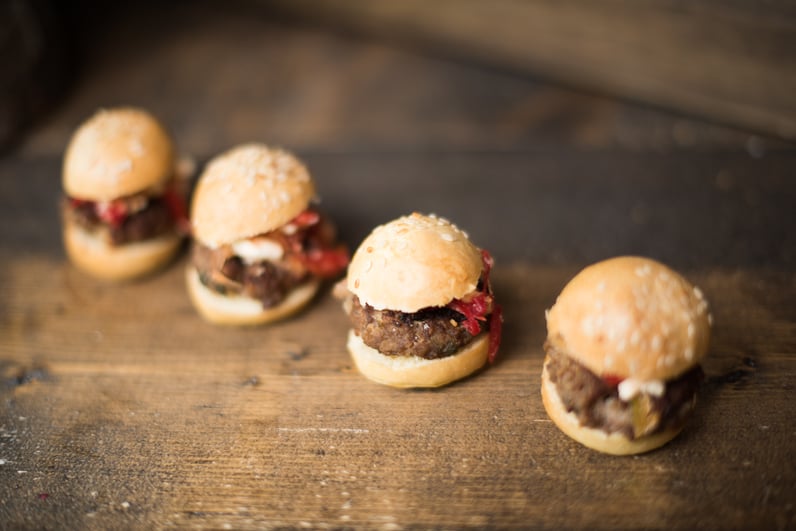 Sugared Bacon Planks- Bacon is delicious any time of day! They can be a wonderful mix of savory and sweet when dusted with our whiskey sugar blend.
Popcorn- A fun snack that can be easily passed in miniature bags. Flavors can go either salty or sweet or pass both to please all of your guest's taste buds.
We hope these inspire you to start thinking about the many late night snack options you can offer your guests.