One way to make a statement at your wedding, party, or gala, is through custom signage. We love creating signage that makes an impact, ties into your design, and imparts valuable information to your guests! Maybe you just need a fun sign for your bar, directional signage for guests, or maybe it's something MORE. Here are a few of our favorite areas to incorporate unique signage into your wedding!
Ceremony
Ceremony signage is a perfect way to make your guests feel comfortable where to go upon arrival. There are many unique and fun seating arrangement sayings that take the guess work out of where guests are to sit during the ceremony. Directional signs are great for outdoor weddings where there may be various locations for the cocktail hour and reception. This is the first impression your guests will have of your wedding so be sure to tie it in with the look and theme of the wedding.

Photo © - top: Joseph Gonzalez Dufrene, bottom left: Katie Hall Photography, Bottom right: The Imagery Studio
Reception Welcome
Whether your reception takes place at the same location as the ceremony or a completely different space- having a welcome sign with the couple's name is a nice touch. Guests will feel welcomed and know they are in the right location. Some venues host more than one wedding a day so this is also a great way to ensure your guests are at the right reception! Believe it or not, guests have ended up at the wrong recepeption and only realized during introductions of the bridal party!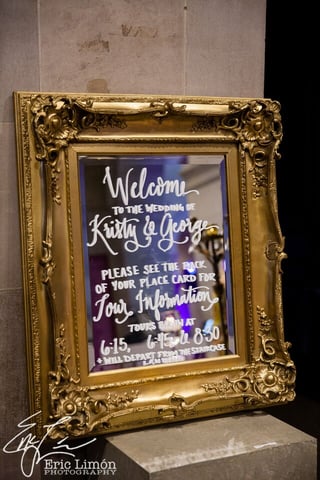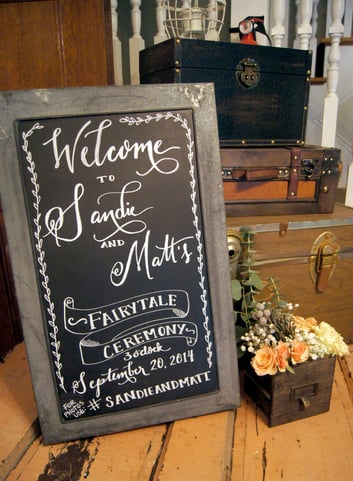 Photo ©: Eric Limon Photography
Buffet Menus
If you are having a buffet or station style dinner reception, why not add in a custom designed menu sign? Larger style menus make it easier for guests to see the delicious dishes they will be tasting. Fun colors or unique artwork add to the appeal of the menu!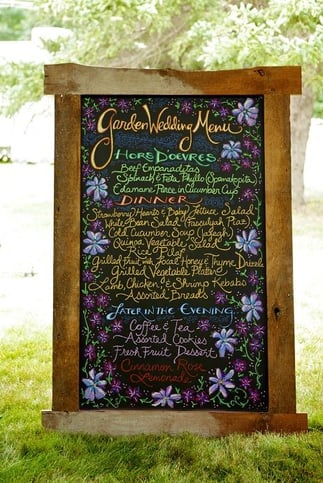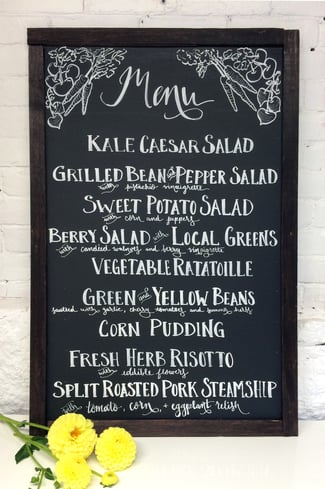 Photo credit right: Matthew Brooks Photography
Bar Cocktail Signs
Another opportunity for signage is at your bar! Showcase a signature cocktail with a fun sign and saying. We especially love when couples each have their own cocktail with a unique name.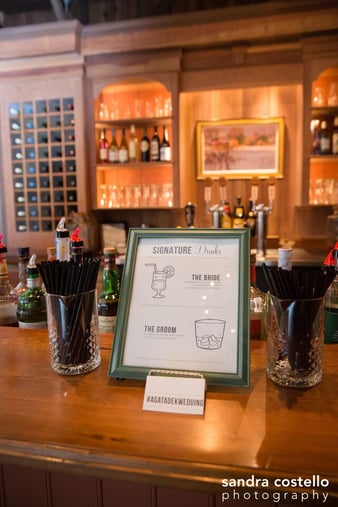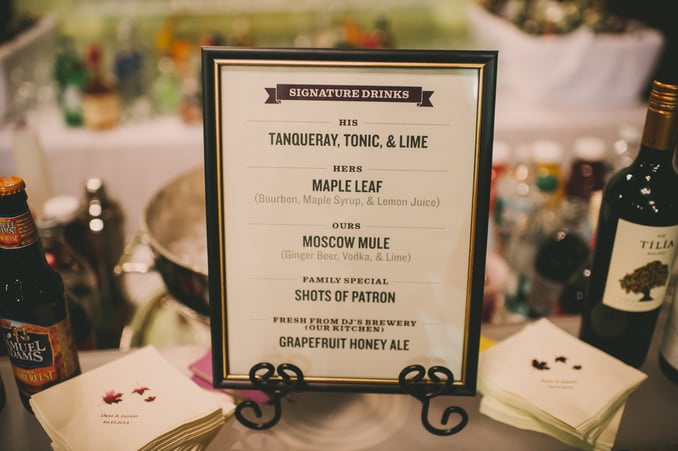 Photo ©: Top Left: Sandra Costello Photography, Top Right: The Imagery Studio
Mr. & Mrs Signs
Mr. and Mrs. or Bride and Groom signs make for a great photo op!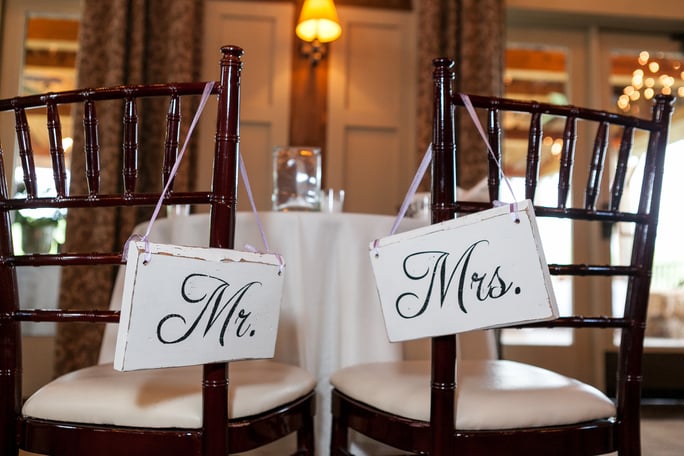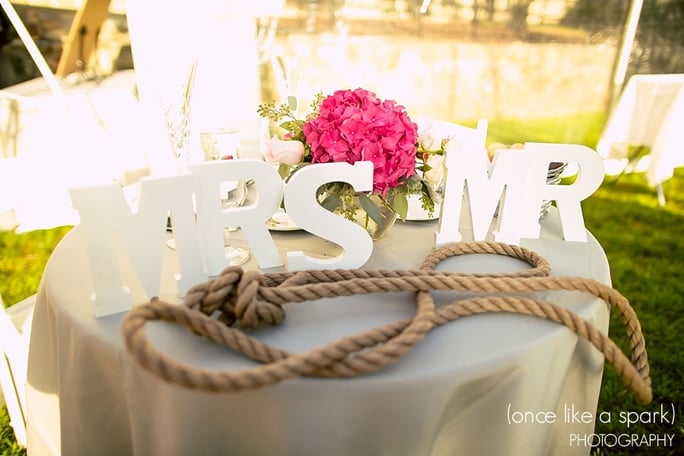 There are many great opportunities to tie in fun and unique signage throughout your wedding reception. Our in house design team can help create custom desinged signage for all aspects of your wedding or event!