Weddings with a Personal Touch
Many busy brides quickly realize they can't do it all. The hours you wish you could spend DIYing your entire wedding are quickly filled with fittings, makeup trials, and following up on RSVPs. Wedding professionals are here to help while still allowing you to add your personal flair to your day.
We worked with the following three brides to incorporate their unique and personal touches into the design of their wedding.
Judy, one of our White Room Venue Brides, collected heirlooms of silver and pewter pitchers, bowls, and candlesticks throughout the year. She ended up building a fairly large collection, some even from her wedding venue's antique mall (Crompton Collective). We used her collection to create unique centerpieces for the guest tables. This gave every table its own style and look by incorporating the different and unique vessels that Judy had spent a year collecting.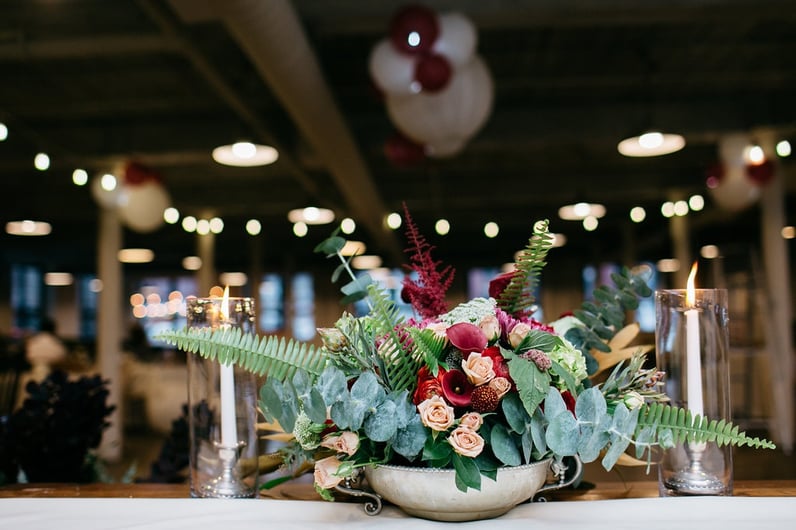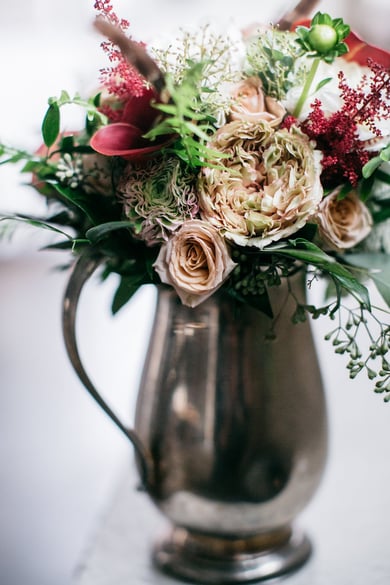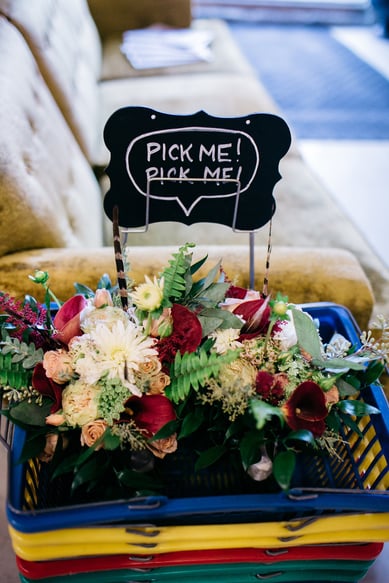 Photography by Joseph Gonzalez-Dufresne Helloimjoe.com
Caroline, another one of our Brides who tied the knot at The White Room, provided us an array of fun and unique touches to incorporate throughout her wedding. We tied in her gold dinosaurs with our centerpieces of taper candles and potted ferns for a fun and natural feel. We displayed her handwritten placecard tags on our custom "Find Your Seat" lattice board. For the ceremony aisle we set up large Boston Ferns and lanterns to line the aisle which we later utilized in the reception space to complement vintage seating and frame Caroline's oriental rugs.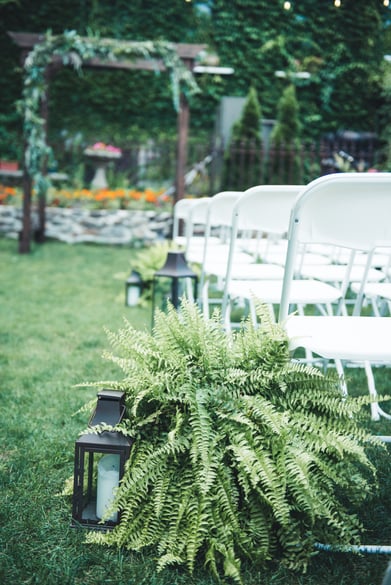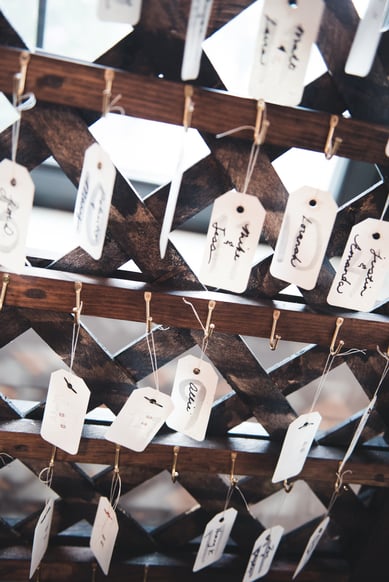 Caitlin, who celebrated her special day at The Larz Anderson Automobile Museum, wanted to play on the castle-like car museum theme. Her brother and father collected license plates to use as table numbers. We then incorporated touches of rose gold to match her wedding ring along with mini teacup arrangements stacked on antique books around the license plates. She had found a retro radio from the dash of an old car that we used to accent her sweetheart table, where a eucalyptus garland was later draped around, recycled from the ceremony arch. For her bouquets, we wrapped her mother and mother in laws lockets along with the groom's grandmother's lace around the base of the bouquets. It was such a nice and personal touch.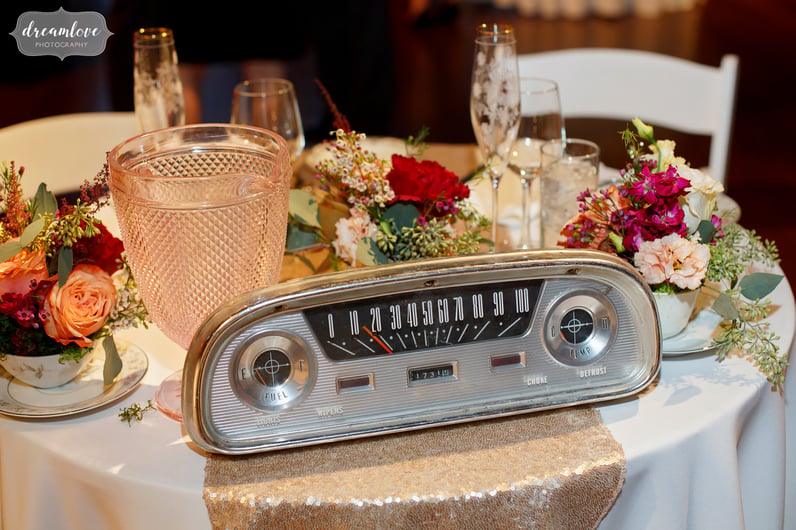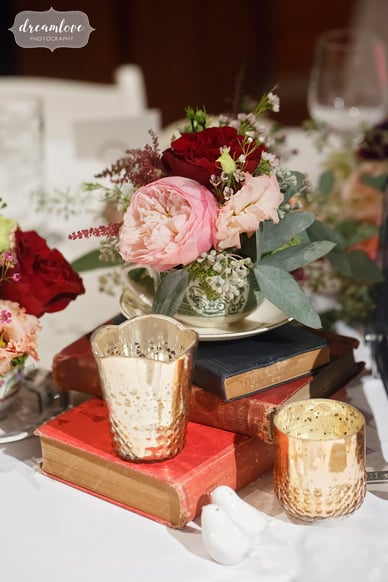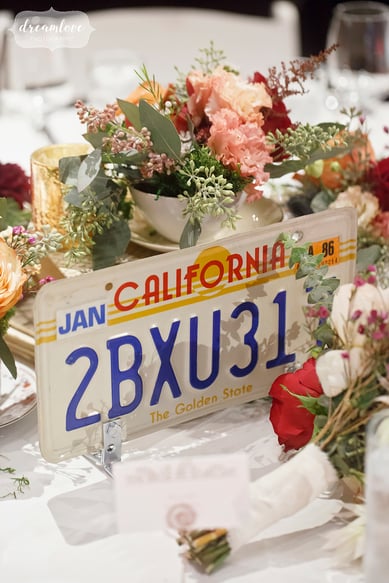 Photos by Dreamlove Photography
These brides utilized our style and design services while still providing many of their own personal items to complement their day. By working together we created custom style and design packages that allowed us to assist in bringing their dream wedding to life while having them be an active part in the design. We are happy to help our brides with as little or as much design assistance they need.
---
We invite you to check out our pinterest page to get inspired from previous weddings and events we have done or contact us to learn more about our style and design services to see how we can work together to make a create a truly memorable and personalized celebration.
---