Winter in Bloom Series at Tower Hill Botanical Gardens
This past week our in-house Floral Designer, Katie Gaucher, was invited to participate in the annual Winter in Bloom Floral Design Series at Tower Hill Botanic Gardens. Over the course of five weekends, guests are invited to Tower Hill Botanic Garden to experience a vast array of floral arrangements, participate in workshops, and hear from industry professionals.
This years theme was, "The Gardens of Tower Hill", in honor of the 175th Anniversary of the Worcester County Horticultural Society. Designers, both professional and amateur, were asked to create a unique floral arrangement using one of the many Tower Hill gardens as their inspiration. These arrangement could only be made using freshly cut plant material.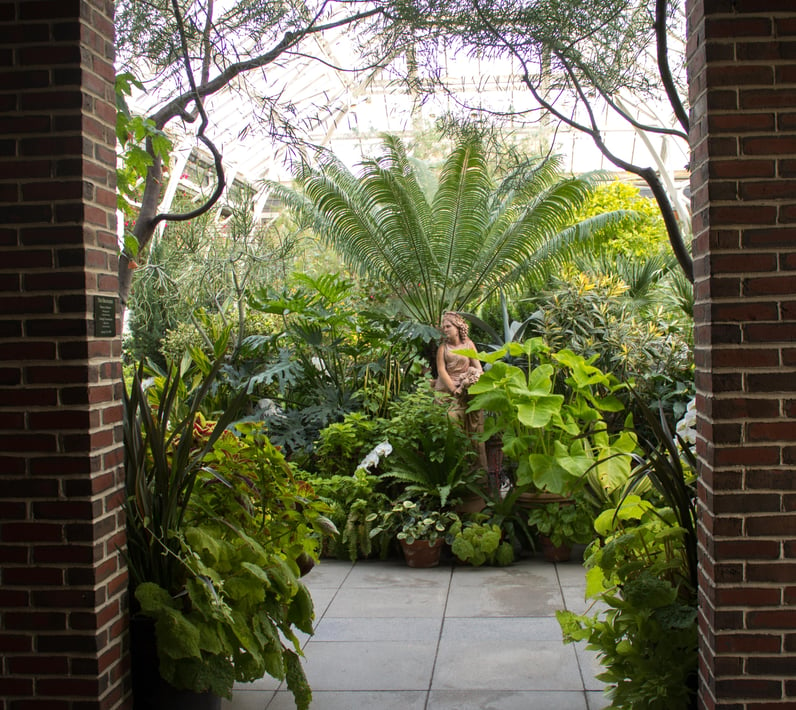 Katie chose the Orangerie for her inspiration. "When I imagine the Orangerie in the winter, I picture many varieties of plants and trees all clustered together in one space. It's a beautiful, natural and fragrant oasis full of light and life."- Katie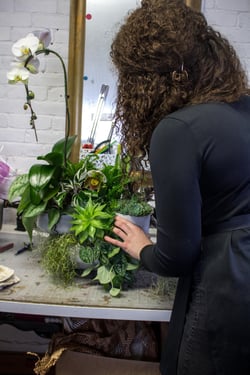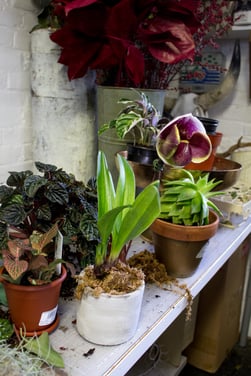 She designed her arrangement using concrete/stone material- a trend in the wedding industry right now, as well as a key element of design in the Orangerie and other gardens at Tower Hill. Katie incorporated plants that she had at her own home to add a more natural, personal and interesting feel to the piece. "I just like how my succulents at home have grown over the years and aren't as perfect as the new one's you'd find at the store". Between the succulents, she integrated an array of colorful Orchids and Peperomia with various potted greens and natural moss. The outcome was a thoughtfully composed, beautiful and unique piece that evokes nature and life.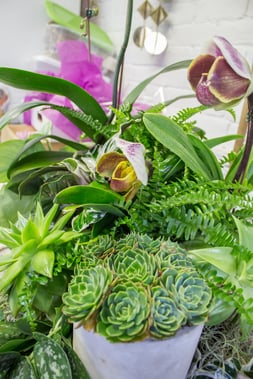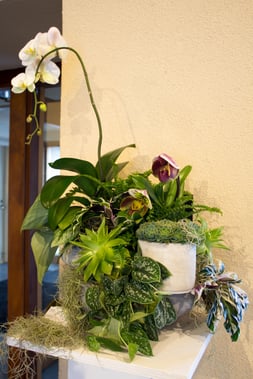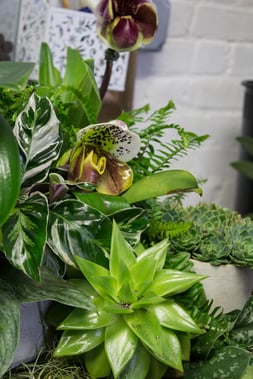 Have you had a chance to make it to Winter in Bloom yet? Don't miss this great opportunity to get out of the cold and experience Spring before it's here! Click here from more information


To see more of Katie's floral and design work follow our pinterest page