Backyard BBQ Wedding Celebration
This past August one of Pepper's very own tied the knot! Morgan & Jon we're very DIY with their wedding. For the ceremony, Jon built a birch arbor which was decorated with a giant elk skull and pretty pink roses to add a soft touch. The bridesmaids all wore cowboy boots with their light pink dresses. The Maid Of Honor was swiftly escorted down the aisle by the couple's pitbull mix, Diesel. Followed by Morgan herself with her father, donning a handlebar mustache. For guest seating there were hay bale benches covered in blankets which were later turned into couches for guests to sit back and rest their dancing feet.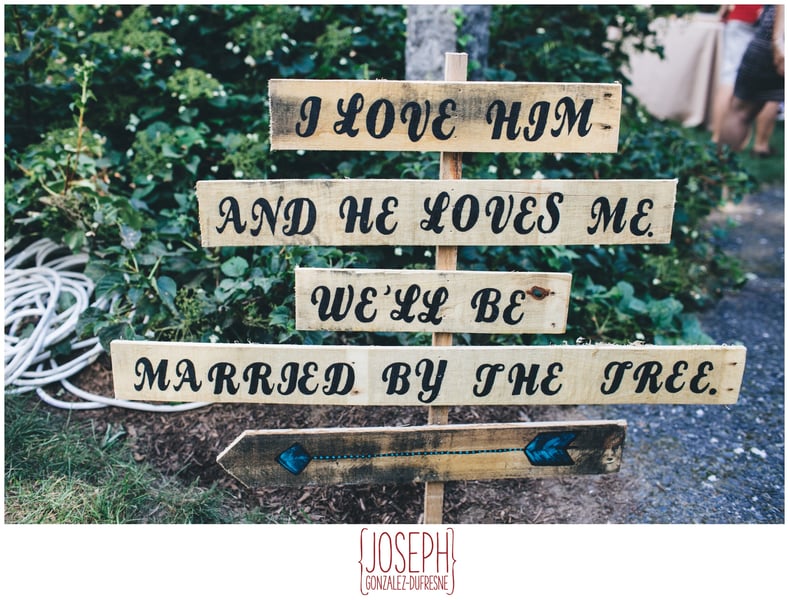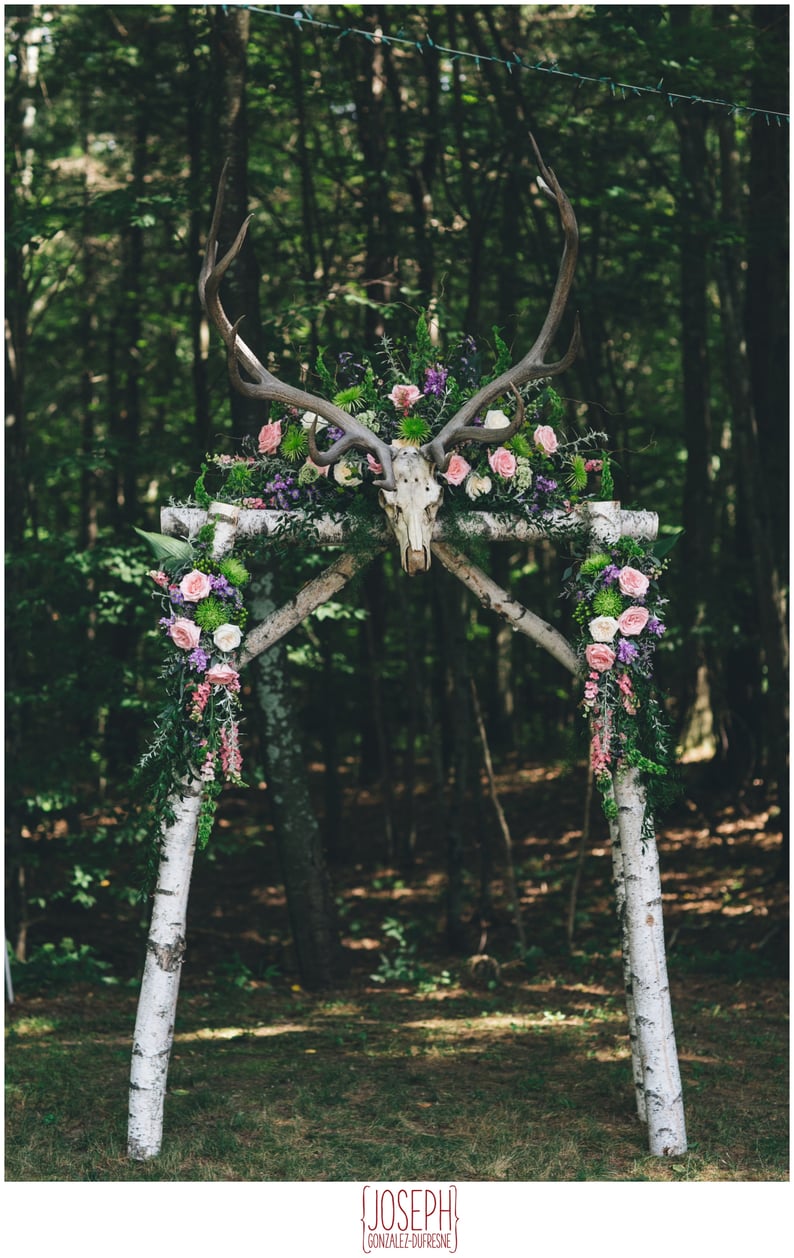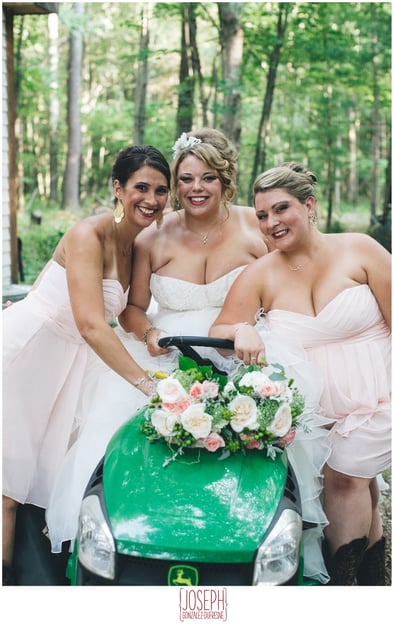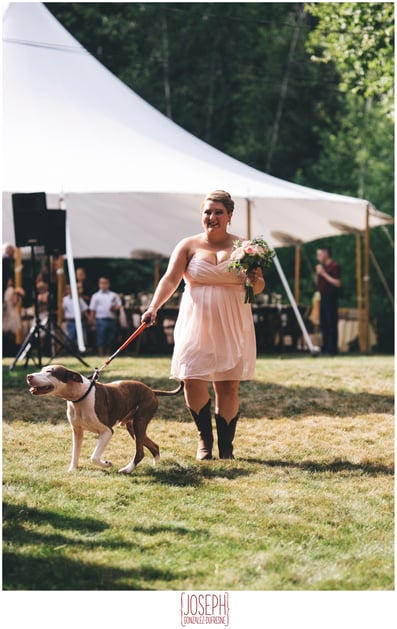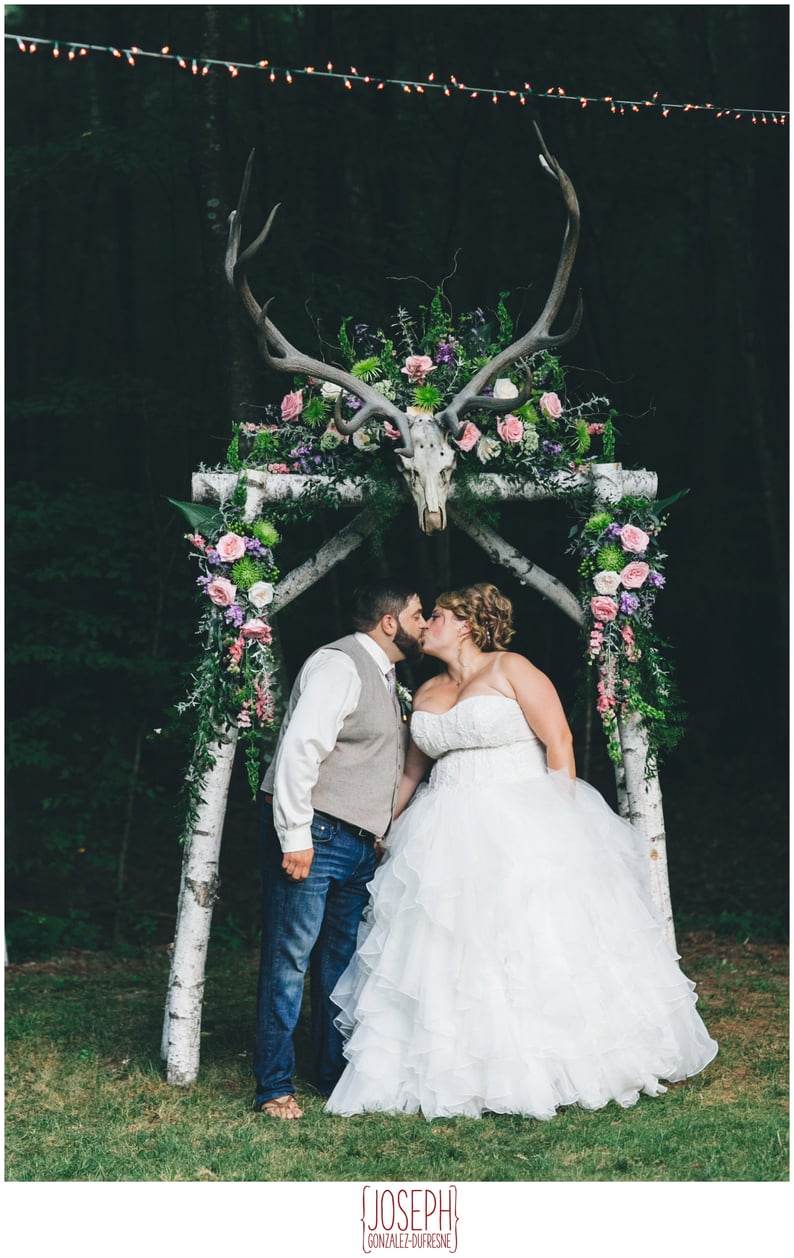 The reception took place under a beautiful sailcloth tent that looked stunning next to her parent's red colonial home. There were no seating assignments except for the bridal party who dined at a large farmers table in the middle of the tent.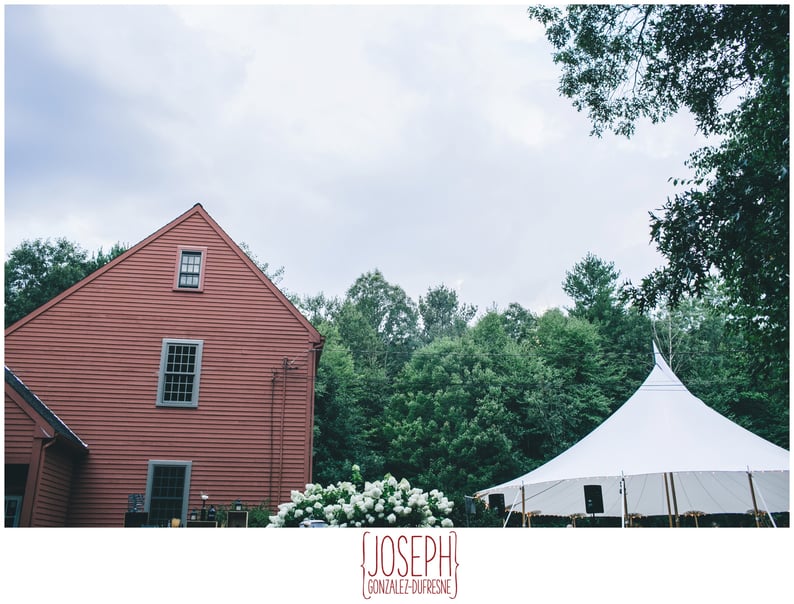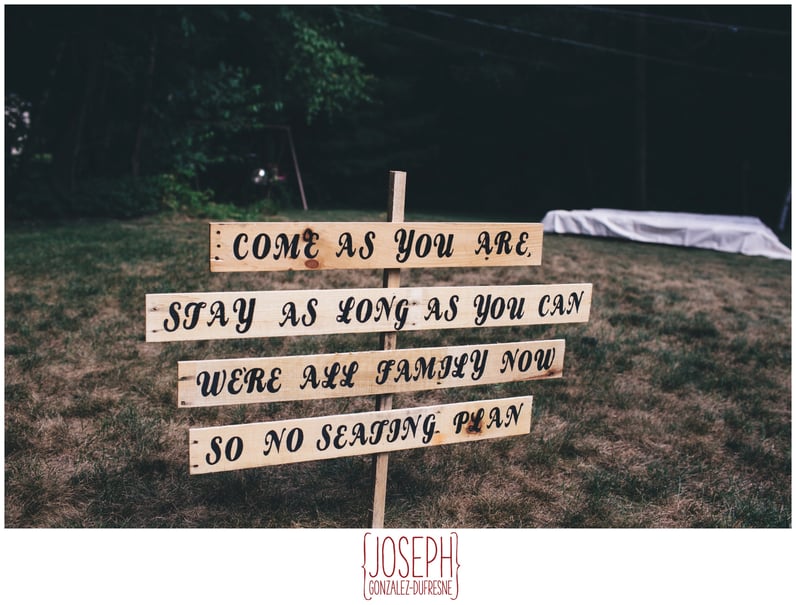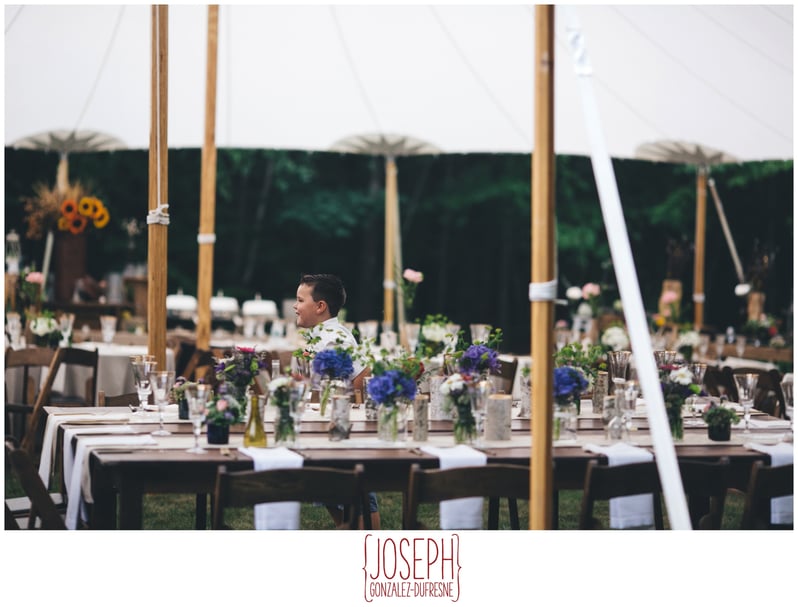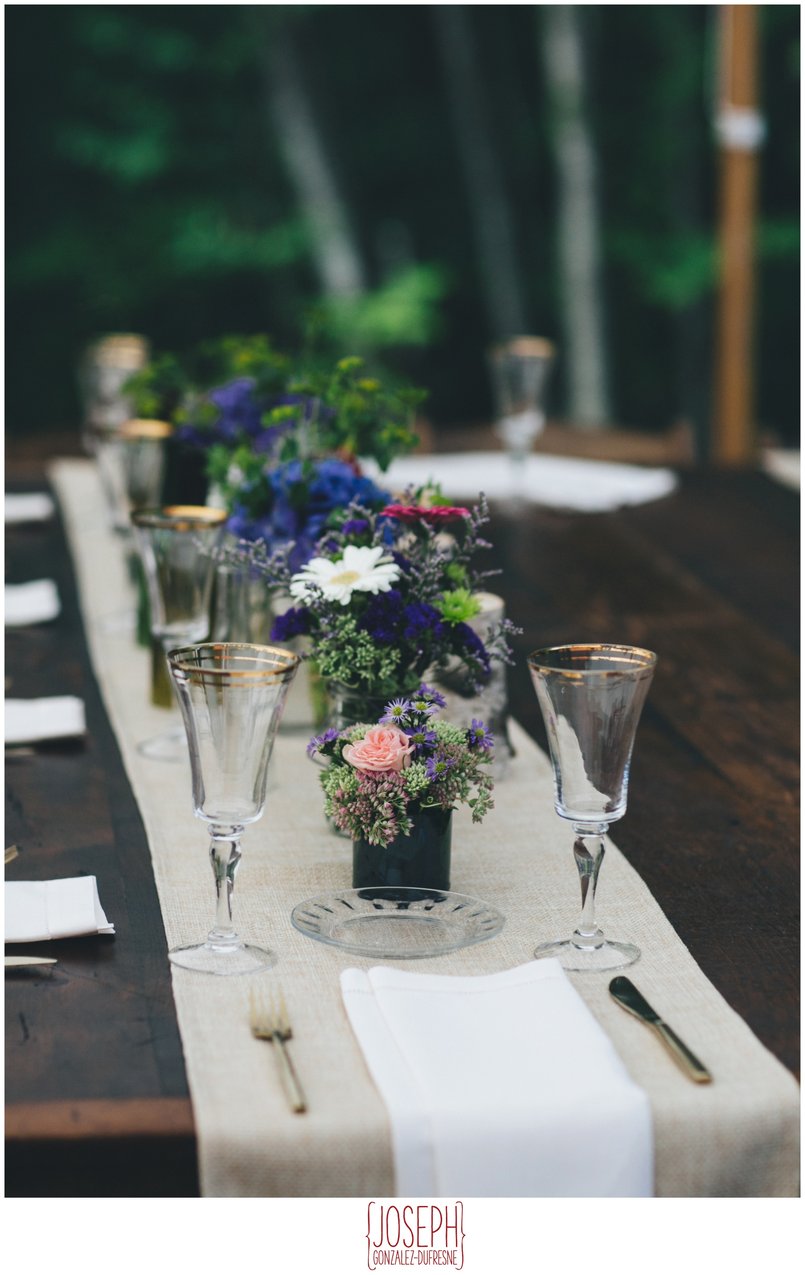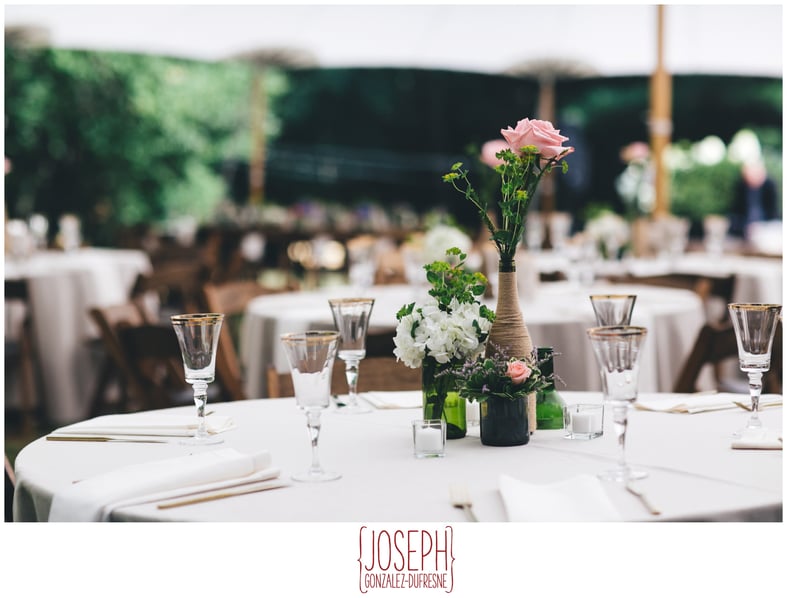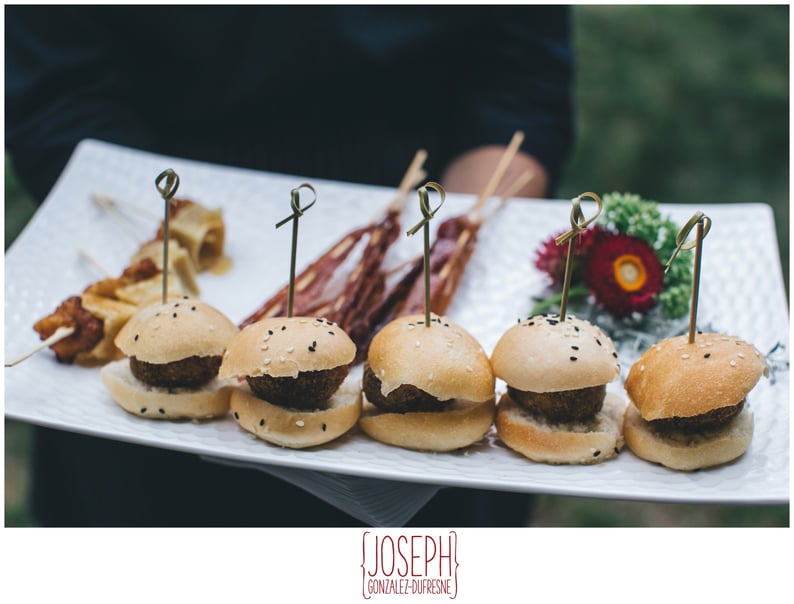 Jon, being the handy-man he is (who spends his weekends at the farmers market with his builds for Johnny Appleseed Designs) built a bar using wine barrels and a curved wooden top set in front of a large, fully bloomed hydrangea bush. Off to the side was an actual horse trough that was used to ice down the beer on this hot summer day.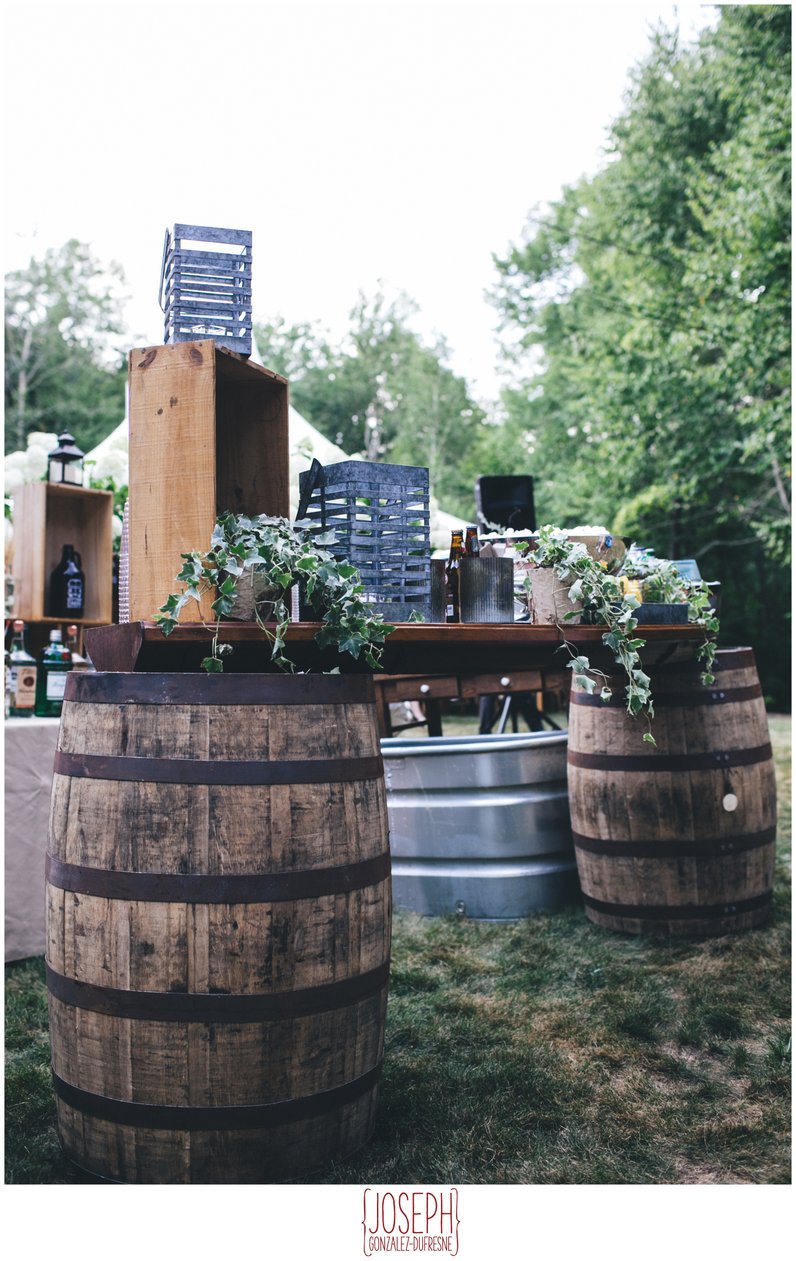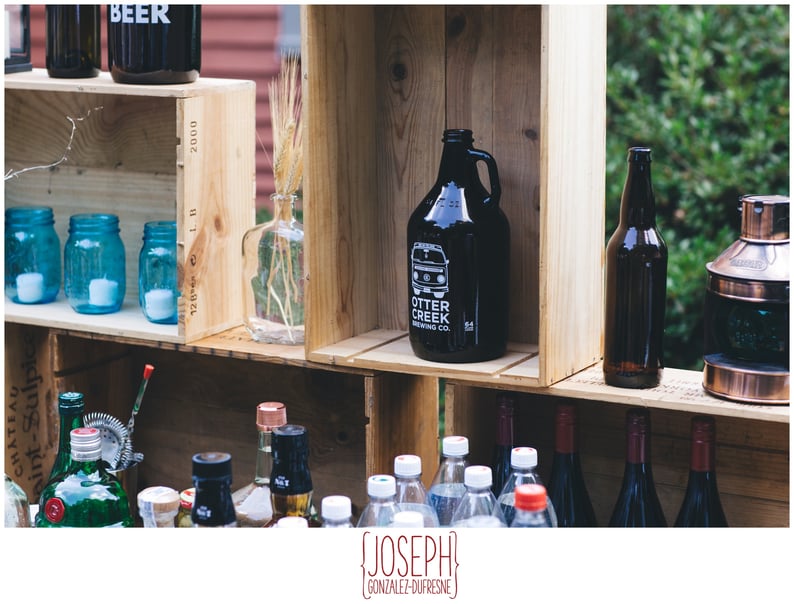 To bring the theme full circle, the one thing Morgan really wanted at her casual, but elegant backyard BBQ wedding was Pepper's infamous copper boot. Filled with straw, and bright sunflowers the boot made a big statement piece on the buffet.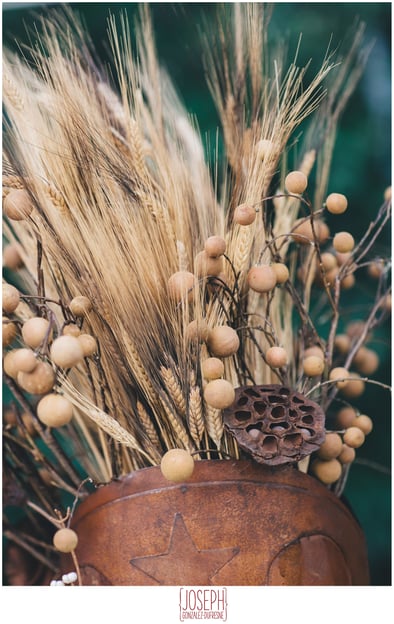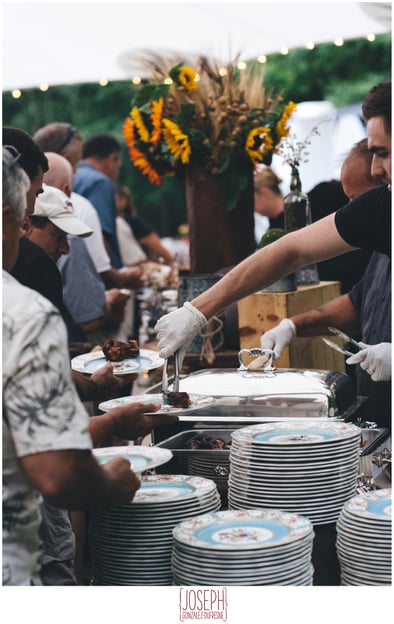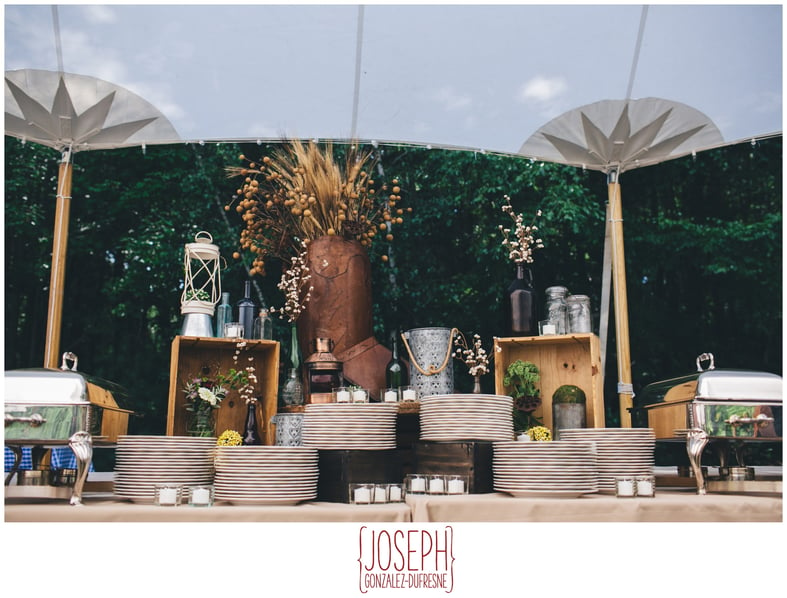 The birch frosted cake on a custom made stump stand, centered on a wooden market cart was displayed throughout the night. The fun loving Groom, who usually can be seen dressed like a lumberjack, did not hold back from shoving a little bit of the Salted Caramel Devil's Food Cake (which was a Pepper's favorite this year) into his bride's face when it came time for the cake cutting.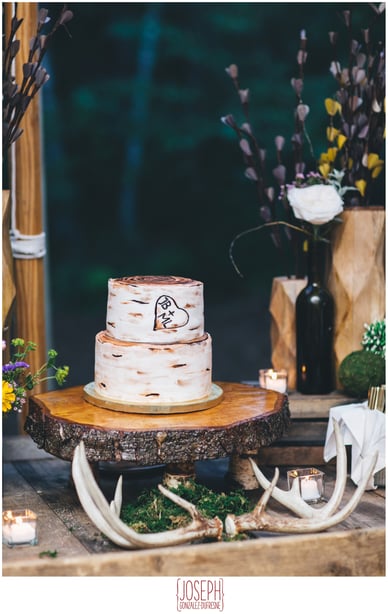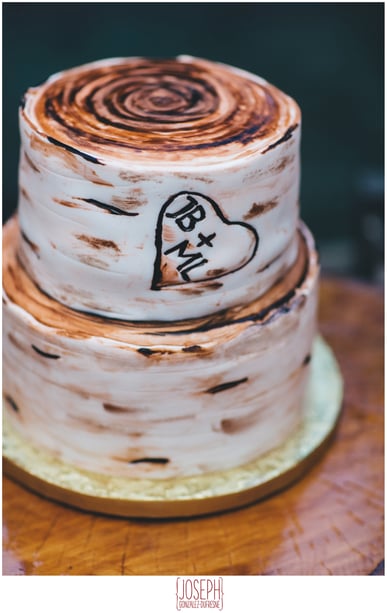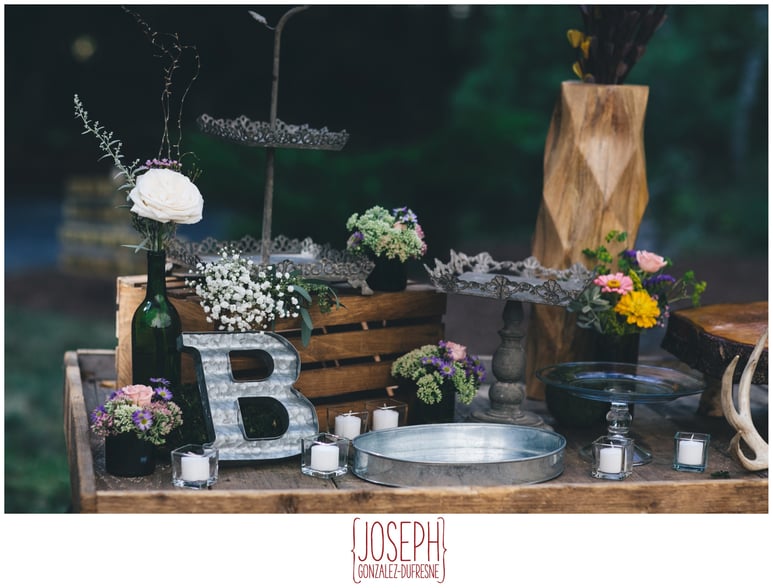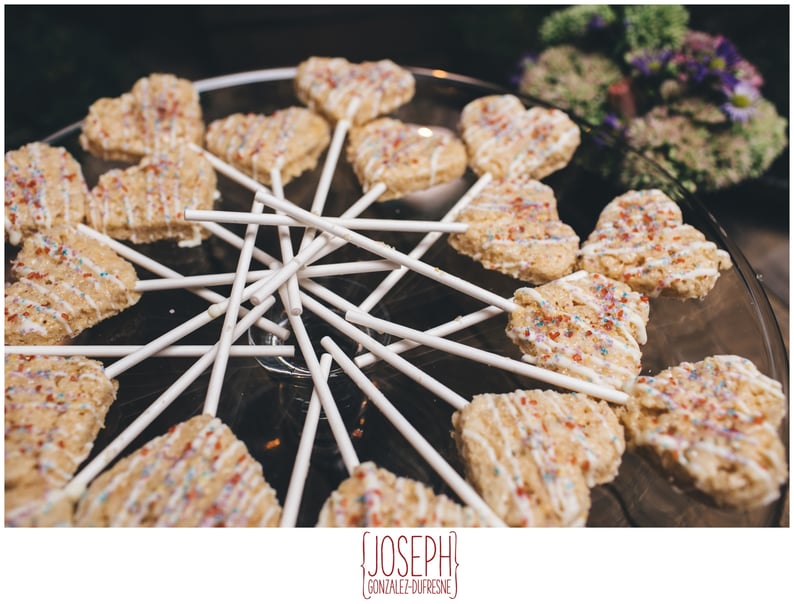 Even though it was raining cats & dogs by the end of the night, that didn't stop anyone from having a great time, devouring the cake and mini sweets and dancing up their own storm under the beautifully lit tent. The combination of the Pepper's touch and the Bride & Groom's do-it-yourself this wedding was both perfect and personalized.
Photographer: Joseph Gonzalez Dufresne HelloImJoe