By Liz O'Neil ~ Senior Event Designer
At Pepper's Fine Catering, we have the pleasure of continually developing custom, creative menus for our clients, as each and every event is unique. Some of our parties have themes, and as true culinary artists, our Chefs have put together some terrific catering menus for such special events.
Keep in mind, just because a party has a theme, it doesn't necessarily mean you have to wear a costume (but that didn't stop us, clown noses anyone?) Success can be achieved easily with some simple and tasteful themed décor, creative menu planning and some of our favorite catering recipes.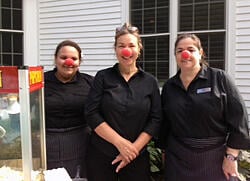 Recently, we had a client who was throwing a Carnival Themed Birthday Party for her daughter's 6th Birthday.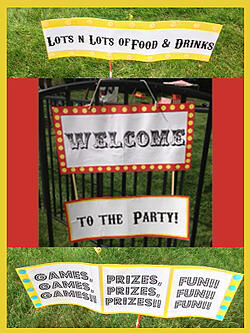 Together with our Chefs and Style & Design department, we put together a fabulous event with fun décor that didn't break the bank. The menu was simple and delicious, incorporating Carnival Themed Food with some heartier options to appease all palettes.
~Sweet Potato Fries and Seasoned Potato Fries in a Specialty Cone
~Pop Corn in Carnival Themed Boxes
~New England Clam Chowder
~Hot Dogs
~Pulled Pork Sandwiches
~Murrays' BBQ Chicken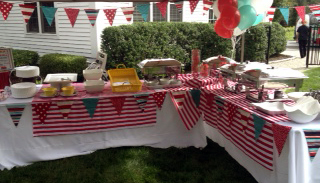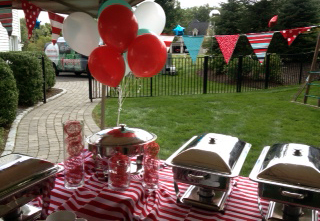 Remember, themes can come from anything—movies, culture, television, eras and trends. Just about anything that interests you or the guest of honor can make a great theme. So have fun and let Pepper's help you plan a terrific themed catering menu for a memorable event.