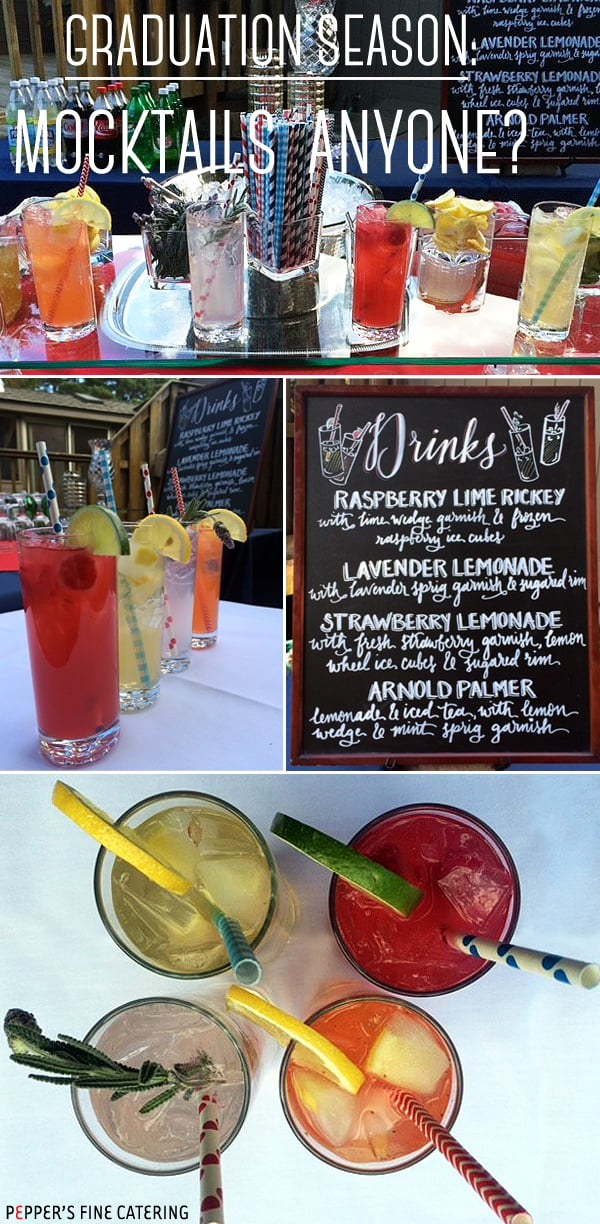 Mocktails….oh my!
Everyone enjoys a delicious cocktail at a party, but a "

mocktail

" bar can be just as fun, especially for a younger crowd! A pre-prom party or graduation are perfect events for mixing up a few "

mocktails

" for the teenagers. This can be set up just like a regular bar with fancy glassware, decorative signage & décor and all of the typical bar fixings - minus the alcohol, of course.
Consider mixing up an Arnold Palmer with a lemon wedge or a lovely Lavender Lemonade with a pretty fresh Lavender sprig. It's so easy! Squeeze some lemons and limes to make fresh juices, brew a pot of sun tea and ice it down and then add some fun ice cubes to your drink with frozen berries or fresh herbs inside! Top your drinks off with a fun straw or garnish and ENJOY!
The possibilities are endless...