Kentucky Derby Themed Party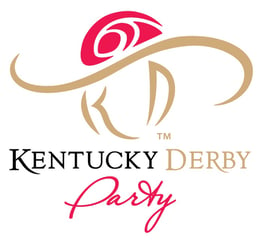 With the 2015 holiday parties in our past and winter on its way out, its time to start thinking about a fun spring get together with friends! How about.....a Kentucky Derby Party!!?There's no time like the present, so call up your friends, dial up the fun, and Run for the Roses!
What a great way to celebrate the Derby with some dazzle, a dash of Southern Charm and a great mix of music and friends to get your party going. The Kentucky Derby race tradition dates back many years, are steeped in fun, parties, hats and mint julep drinkers. You can bring some of that tradition and fun right into your very own home with some helpful party tips:
Encourage the women party-goers to wear big hats, and men bowties. You could even ramp it up a bit by offering a horseshoe pin to your guests upon arrival. Red roses are popular when decorating your home. The more equestrian, the better!

Bring the South to your home by offering some traditional Derby Favorites. Think Ham Biscuits, Kentucky Hot Browns, Deviled Eggs Tea Sandwiches and Burbon Balls.

Go like-the-pros in Special Event Catering and offer a signature cocktail or two. This will help simplify your menu and ease the amount of items at your bar. Try Mint Juleps, Bloody Mary's and Mimosas!
And finally, Be sure to have the race on television, or go softer and throw on some Southern Jazz Music. Entertainment is a very important piece to an event!
To wrap things up, be sure to design your menu and evening so you aren't spending the whole time in the kitchen heating things up. Most people plan terrific parties, but don't spend time with their guests because of this. So develop a good plan, a great menu and be sure to HAVE FUN!!