We had the pleasure of helping Sarah Crutcher, a young and talented author, host a book signing for the unveiling of her children's book about adoption called, Heart Picked: Elizabeth's Adoption Tale.
The tile of the book served as all the inspiration we needed to delight the guests throughout all the details of the party.
Hors-d'oeuvres and pastries - All were heart-shaped. From canapés to macaroons, our chefs were able to truly capture the magic of this touching story with these delicious bites.

Even the displays, all of varying heights, were made using covered books to match the theme and colors of the party.
There's no more fitting way to celebrate a book than to recreate it's cover on the cake, which took center stage on the table where Sarah autographed books for her guests.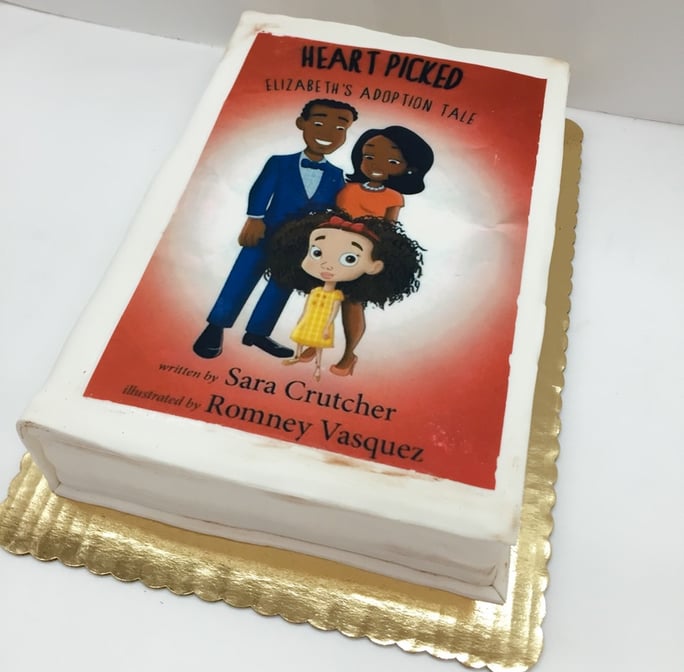 Our host was thrilled we were able to capture her vision and execute it with all the finishing touches that make each of our events special. She asked for an elegant book signing for a small group and we delivered in big way! We wish Sarah tremendous success in 2016!